Happy and sad for him. Likely get sacked 5-6 times a game and gets injured.
From riding the bench to starting against the Bombers? This has bad news written all over it. Out of the deep freeze & into the fire, skipping the frying pan all together. Good luck there, Tre.
And I'm not dumping on Tre. It's just such a tough situation to throw a young QB into.
I think most of us here would like to see this young Canadian do well. Let's hope the BB don't scar him for life.

Nah. We'll be nice.
All we're going to do is score a bunch of points like last game and keep Tre Ford from running all over us. With any luck it'll be over by half time and everybody will treat this loss as just another Chris Jones unmitigated disaster.
Easy peasy.

OK Maaax and PorkyPine, lol. I wasn't thinking specifically about the Bombers game but the whole mess that is The Elks. But then again, it's pretty tough to ease a kid in - so many careers start with being thrown in and dealing with it.
I bet Tre isn't thinking about anything but the Bombers right now. I'd be hopping the first flight to Honolulu.
To be truly honest I thought he would be starter or would share starting duties this season. He doesn't have to learn the Canadian game, he has sown ability to read defences far better than Corny has. He has an arm and he can and will run where Corny just has stood like a spotlighted deer waiting to be taken down all season.
Reality - despite what people have said, the Elks are not a mess, the defence has held them in games until they got worn out. If the offence had managed one TD per quarter we would be talking third place right now. But the offence has done nothing all season, excepting the one game against Toronto.
I like your optimistic tone Squishy. Those are fightin' words. From this point forward the Elks rallying cry shall be… "We are NOT a mess!"
But your QB situation is a mess. Straighten that out & the other pieces could fall in line, hopefully. You have some good talent there, it's hard not to blame Cornelius. Can Ford be the guy? It's a lot to ask of someone with his limited experience. I'll be pulling for him, but I wouldn't want to be in his shoes, he's not stepping into a good situation.
Yeah, but it's CANADIAN experience. Nobody has to teach him how to read the defence, the extra man has always been there for him. No question in my mind he will get the ball out faster and the simple tactic of pressuring the qb will backfire against him, because he won't just stand there waiting to be tackled like Corny…
He moved the ball better than anyone in training camp and I was amazed we haven't put him on the field yet. Obviously it was the OC's decision as to who we played at QB, and Jackson didn't hesitate to make him his starter when he became OC.
He's got some good skills alright, it's the lack of reps that will hurt him. Hopefully he can get some chemistry happening with a receiver or two quickly, & expand things from there. Being a skilled runner like he is is great but it's only one of the skills needed.
Well, he already one one CFL game so I think he has the skills and is ready. Jarious Jackson does too evidently.
Hopefully Jackson/Ford do better than McAdoo/Cornelius. They can't do worse. Onward & upward, one hopes
I just see an offence that is defeated before they play. They can't move the ball consistently, there's no fire, there's no leader, there's no belief they can do more than be frustrated and take dumb penalties.
One of the things (I use BLM for this example) good quarterbacks do is hold their players accountable. Everybody needs to run every play like the ball is coming to them. Because poor execution should never be acceptable. Even when he was on the bench last year BLM kept the offence on their toes.
You can see the difference in Calgary this season - that lack of execution in the pass game has been their problem all season so far.
Most of what I see in Corny now is "Fajardo disease" from last season. He's got his head down looking at the rush and not up, making the play.
Nah …we are a steaming hot mess, but let's look on the bright side because we are closer to the bottom than ever, so there's not as far to go down and the sky that is the limit is about the same distance away!


This is indeed a realistic and accurate assessment, but STOP RIGHT THERE!
This account does not work for the narrative of your optimism. We need to get you back into the game.
Now I think it's time for CFL Story Time.
One time this old band that had not played in years walked into the music store of a blind man in Chicago, Ray's Music Exchange, so they could buy their used instruments.
The initial impression was not good, and even the used keyboard was said to have no action.
The band members could not have been more wrong on their initial impression, but they DID walk in that door and the rest is history!
This concludes today's episode of CFL Story Time.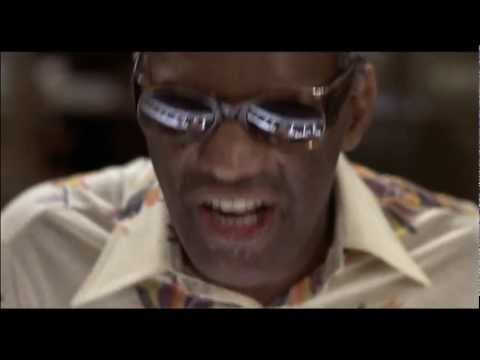 No stop right there. Despite having NO offence to speak of, no team has blown the Elks out yet. They just get to the second half, other teams adjust to the offence and we don't seem to have the skill to adjust our offence.
Ah well I was being facetious after your turnabout from optimism to pessimism.
Otherwise I disagree. We do rather poorly late in the game on defence too.
That's also how we blew it against Winnipeg the first time when they brought out the mowing crew in the fourth quarter.
There's so much to fix all around than to try to put this all on a new quarterback.
…because they are on the field 40 minutes a game…because the Offence can't hang on to the ball and drive it down the field…