May the Argos win big time on Sunday,
Ottawa - 12
Toronto - 51
Finally, our second home game of the season, in Week 9.
im just hoping for 20,000 today…I still think RedBlacks have a chance don't know why Toronto is so favoured…im sooo sick of lack of coverage of CFL in Toronto…I understand Jays are on a roll but holy cow there are other sports as well… I predict 33-26 ottawa
I'm not convinced the fans will be flocking to BMO . It will be better but still huge issues in Toronto . It will be fightening this fall , the Jays playing meaningful baseball and the Revamped Leafs .
Pat, if they use the same people to count the attendance they used at BMO yesterday, the attendance at the skydump should be announced as 32,000. :lol:
Wow !!!! Pathetic :oops: Family and friends only by the looks of it. Not helping that the Jays are playing on the coast at the same time. Looking at that seating chart it looks like they'll be lucky to get 5,000 to 6,000 at today's game. It's just sad,really sad the way this team is totally ignored in that city. Hopefully things will change next year at BMO but at this stage that remains to be seen when you look at the lack of interest and apathy when it comes to the Argos and football in general in the Big Smoke. :thdn:
Maybe the Jays can do the Argos a favour and go to the world Series.. Mindya with attendance like this. The Argos won't even be able to sell out Varsity
Wow, sitting at 5-2 with 7 home games left is a phenomenal place to be.
That said, four of the next six games are on the road before finishing with the four game home-stand.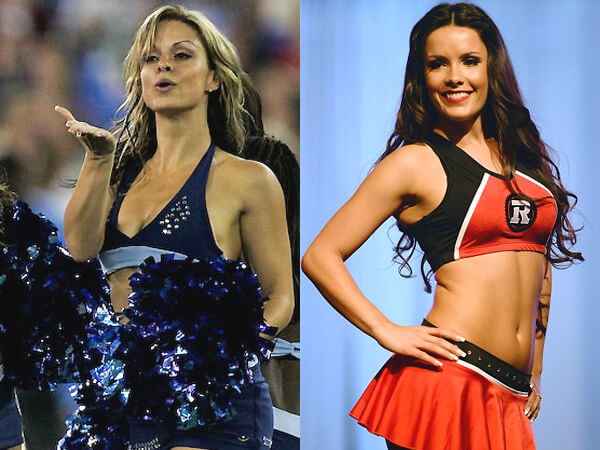 It is odd that Ottawa fans won't trek 450km to see their shiny new football time fight for a second place spot in the East standings.
Okay after all these years on this forum I understand some of the apathy in Toronto due to the slant of the local media coverage not in favour of or against the Argos and some of that "wannabeism," but as also stated isn't much of the problem for the Argos' attendance this year the scheduling of the games due to unique factors such as the move to a new stadium and those Pan Am Games?
0 true home games in June and July
2 home games in August
1 home game in September
Even so only one home game in September for a team in a city the size of Toronto, a big one against Hamilton, is preposterous.
The first home game was on a Saturday night against the Riders and was just a viewing nightmare as many of you recall, so perhaps they are suffering the sting of that memory?
Then again is 4:00PM on a Sunday really a good time for a game in Toronto? Or should the game be earlier or later on a Sunday?
At least they did not make this the early game on a Saturday, which I dread though I don't like watching games that start before 7PM anyway unless they are on by 1PM on a Sunday or holiday.
I would think it would be very disheartening to say the least especially since the REDBLACKS are used to playing in front of Sellout crowds at home and the Argo players knowing that just down the road in Hamilton that THF is always packed and sold out and crazy. There is probably nothing worse than coming out of the tunnel at your own park and seeing an absolutely empty stadium waiting for you. There is most likely some of the American players on the team that had bigger crowds watching them when they were playing Pop Warner ball in the states when they were 10 yrs old. Hopefully this is one game that won't be televised in the States. :oops:

Embarrassing even by Toronto standards. The only positive I can think of is that after this game the team only has 7 more games left in the Rogers Hell Hole before they thankfully get a much needed new home.
Pinball stated a few years ago the Argos draw better after LD and that it wouldn't bother him if all home games were after LD.
You find it n"odd" that people don't want to drive up to 4 1/2 hours, drop $25 for parking and pay $75-100 per ticket to sit between the 20 yard lines in the worst football stadium in North America? That's not odd that's good common sense.
Perhaps the Argo-LUCKS will not be so lucky this time, and the RB's will rebound from the Calgary humiliation and come up big. Not like this is a home field advantage for the Argo-LUCKS.
Ott - 26 Tor - 15
or
Perhaps Tor will play well in front of the blue seats to show they are on a higher level than Ott.
Tor is the luckiest team in the CFL but they have not been blown out like the RB's have been twice.
Tor - 27 Ott - 19
You are right Bobo - and unfortunaately the dressing rooms at RC are under the east stands so the players as they come out on to the field are facing the west stands - which are going to be almost totally empty today.
That's got to be tough for some players.
TFC must feel the same way!!!!
Tor - 26 Ott - 17 [realistic score]
Anyway - REDBLACKS lead 7-0