From Drew Edwards
[i][b]Hamilton Tiger-Cats quarterback Zach Collaros is not on the field at Ticats practice this morning.
Back up quarterback Jeremiah Masoli is running the first team offence.
Monday is Hamilton's first practice since the Oct. 1 loss to Calgary that saw Collaros miss the second half with what sources say was a head injury.
Masoli has experience filling in for Collaros. He led the team to the East Final last season after Collaros went down with a knee injury and had a 3-3 record in six starts this season as Collaros finished his recovery. Masoli has just over 2,000 yards passing with a 68.7 per cent completion percentage with nine touchdowns against eight interceptions.
The Ticats face the Ottawa Redblacks this Friday in the first of a home-and-home set that will go a long way to determining the outcome of the East Division.[/b][/i]
Kayla-Marie Williams ?@kaylamarieTO 3m3 minutes ago Hamilton, Ontario
#Ticats QB Zach Collaros ruled out for Friday's game vs. OTT, remains in concussion protocol. Jeremiah Masoli will start for Hamilton. #CFL
Kayla-Marie Williams ?@kaylamarieTO 2m2 minutes ago Hamilton, Ontario
#Ticats Luke Tasker is also ruled out for Friday vs. OTT. #CFL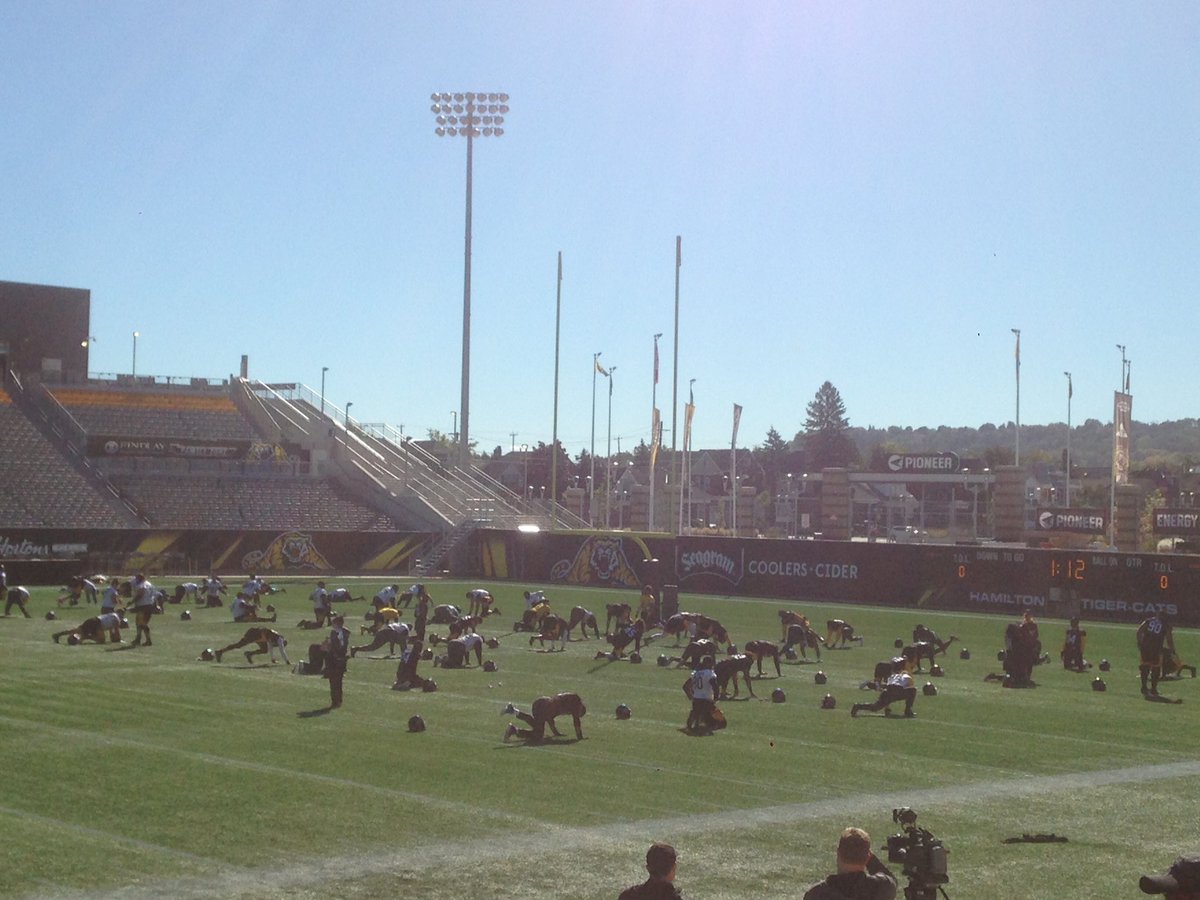 And this from OTT
AJ Jakubec ?@AJonSports 34m34 minutes ago Ottawa, Ontario
Looks like Henry Burris is taking 1st team reps again. #RNation #CFL
AJ Jakubec ?@AJonSports 1m1 minute ago Ottawa, Ontario
No Chris Williams or Ernest Jackson. Khalil Paden and John Harris in their place. Arnaud Gascon-Nadon also back from injury. #CFL #RNation