Willie Quinn on KR / PR and Kanneh at SAM
Starting 9 NAT's


Leonard bumps E Davis :-\
4 of our 7, 2017 draft picks are on the Game Day roster. 8)
Aultman to 6 gm IL
Key injuries and roster changes: Veteran running back C.J. Gable was traded to Edmonton this week, ending his five-year tenure with the club. Alex Green, who had 140 yards in a win over B.C. two weeks ago, takes over the starting role. Canadian defensive tackle Ted Laurent returns from injury while the diminutive Willie Quinn – he's 5-foot-5 – makes his first CFL start in place of the injured Demarr Aultman. Veteran defensive backs Demond Washington (injury) and Emanuel Davis (coach's decision) are out this week as Hamilton revamps their secondary.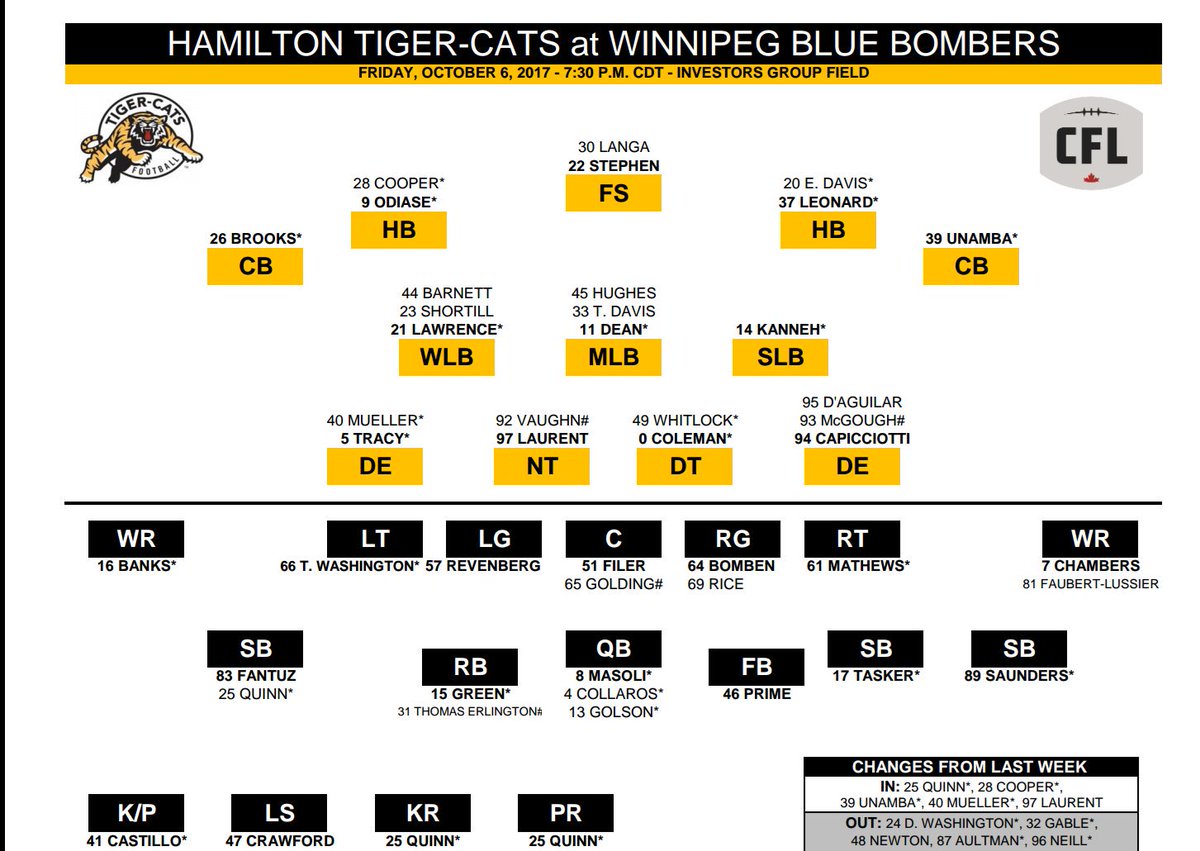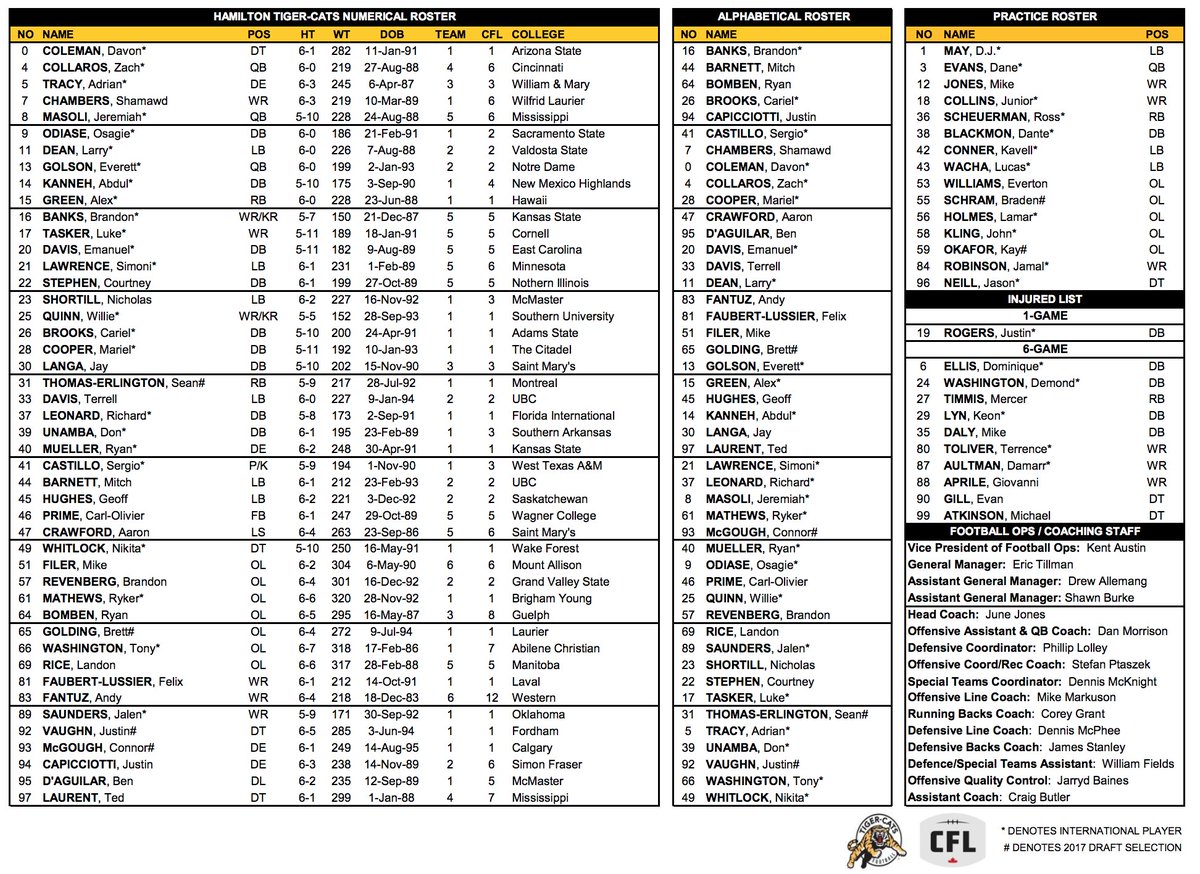 http://3downnation.com/2017/10/05/news-notes-changes-ticats-vs-brombers/?utm_source=dlvr.it&utm_campaign=tm
Jeremiah Masoli: Has started the last 5 games and led the Ti-Cats to a 3-2 record. In those three wins, two have come via 4th Quarter comebacks - Masoli has now engineered FOUR 4th Quarter comeback victories in his 7 wins as a starter across 2016-17. His W-L record for Hamilton 7-6 since the start of 2016 (7-7 overall). All other Hamilton QBs are 3-15 as starters in that time. Masoli's interception-free streak is now up to 77 straight throws without one.
Jay Langa & Geoff Hughes: Langa set a season-high for any Ti-Cat and a career personal best with 4 ST Tackles last week. He has increased his season total in each of his 3 years (2015: 8, 2016: 10 & 2017: 16) and ran4 in the CFL. Hughes has 7 ST Tackles in the last 3 games and is up to 11 in 2017, 9 more than in his rookie season of 2016.