yeah BombMAN is back. although I think he was back last game just not playing if im remembering correctly
lets go Coates. you got the your 1st TD last game now lets work on the second and third this game :thup: :rockin: :rockin:
Here is the schmoes depth chart
This will be Greaves 1st start and O'Donnell's 2nd start on their O-Line
They are both veterans, but will have their hands full with TiCats aggressive "D"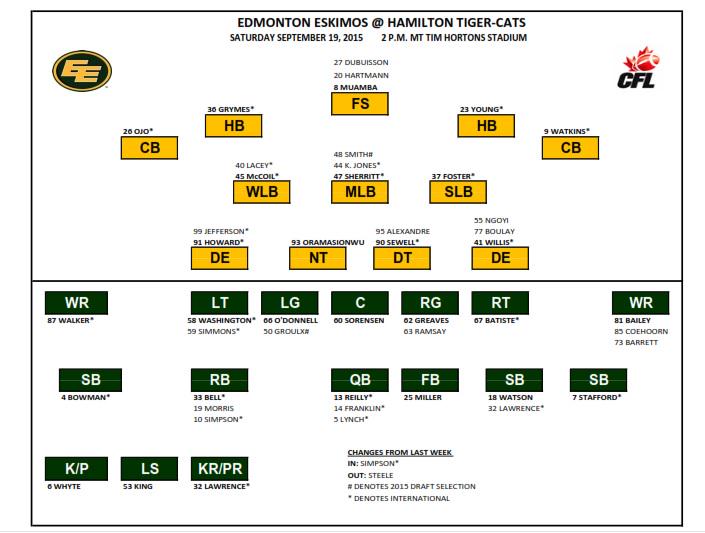 Does that mean Simmons is likely to be a scratch for them? Teams wouldn't usually dress an import O-lineman as a backup.
Drew writes BOMBman as doubtful for tomorrow.
I don't know how we do it week to week with such a weakened roster. The below players are ALL very valuable players:
Receivers- Grant, Fantuz, and Spencer Watt out
RBs- Gable and Madu out
DBs-Rico Murray, Sears, Daly and Washington out
Canadians from DL- Atkinson, Bulcke, Gaydosh, Gascon-Nadon (I think a game day decision)
Import DL- Norwood
plus Bomben
Thats not counting other depth/ST guys
OUCH!!!!!!!