Drew EdwardsVerified account ?@scratchingpost 44s45 seconds ago
#Ticats add RB Michael Ford, who will start vs. #CalStampeders. DB Jalil Carter on the roster as well. And @DalyNews8 & @AGN45 are back #CFL
Has anyone read, or heard, any details on Coates' injury? All I know, on it, is that they were checking a knee when he was taken out of the EDM game.
You have to feel good about the Cats on the defensive side of the ball - no holes there. As for the offense, the O-line should be fine, the receivers are solid and we'll just have to see how Mathews does. Outside of the QB position probably the most depth on the dept chart in a while.
Drew EdwardsVerified account ?@scratchingpost 5m5 minutes ago
#Ticats QB Jeff Mathews getting a lot attention ahead of his first start vs. #CalStampeders. #CFL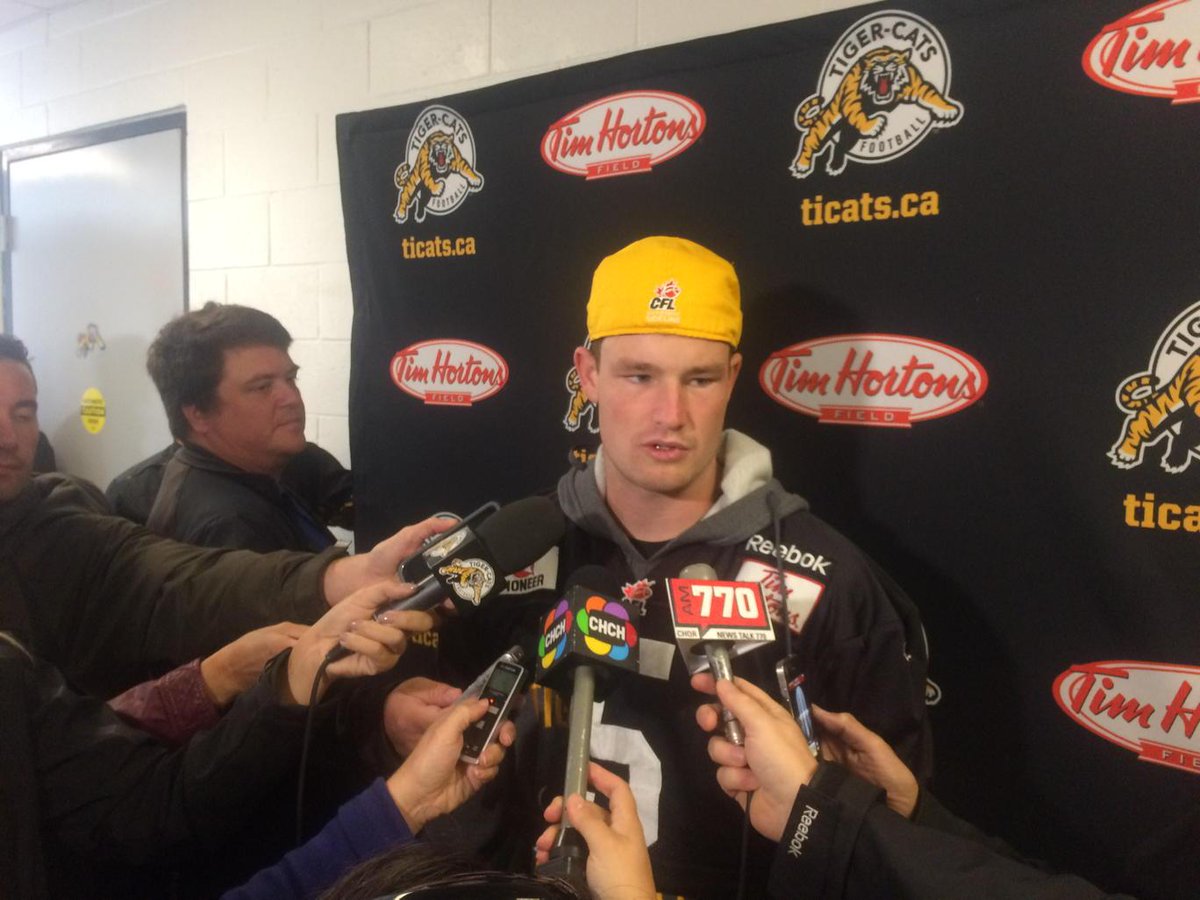 It must be serious, he is on the 6 game IL
There are only 3 players on the 1 game IL, Bomben, Washington and Rico
[url=http://assets.ticats.ca.s3.amazonaws.com/app/uploads/2015/10/01103735/Depth-Chart-Roster-10-02-15-vs-CGY.pdf]http://assets.ticats.ca.s3.amazonaws.co ... vs-CGY.pdf[/url]
Rico must be close as he is playing ping pong with Tolliver today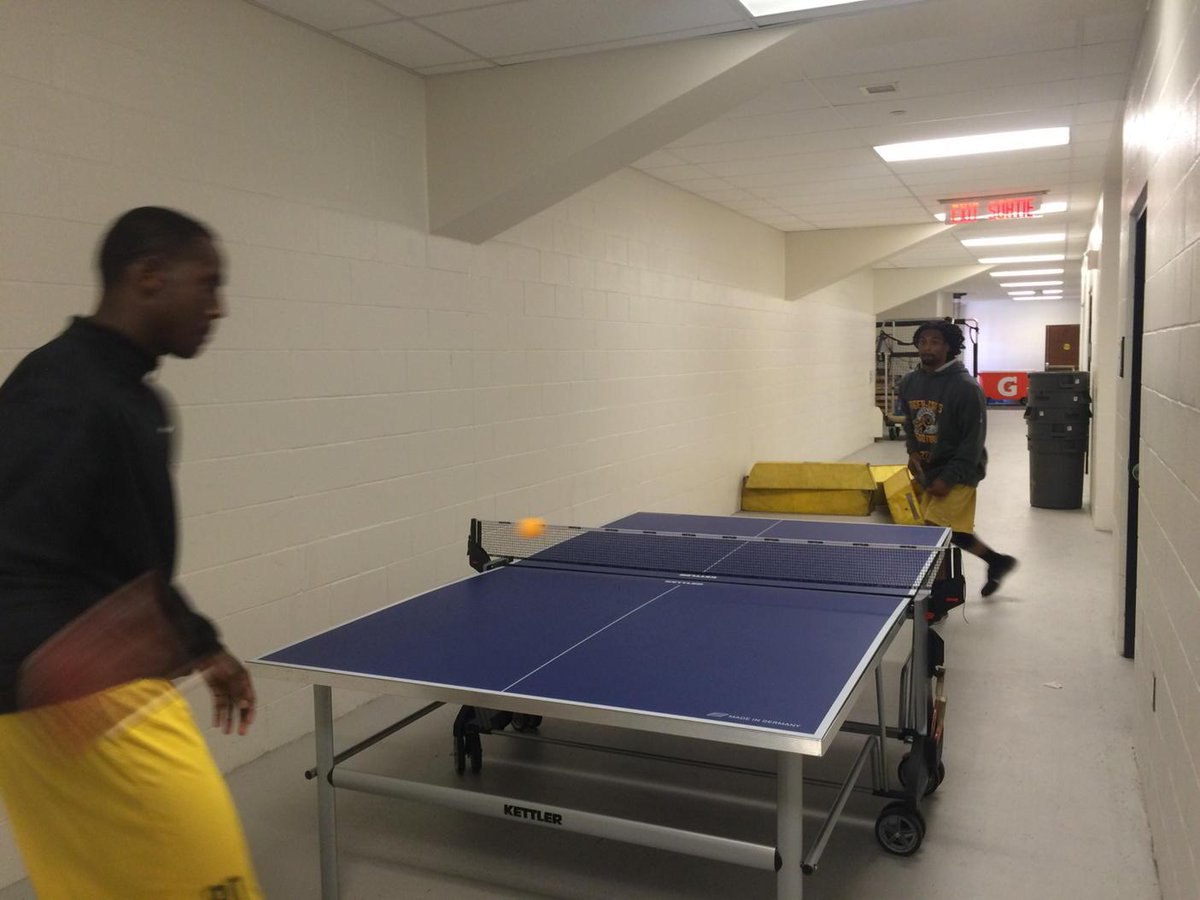 Drew EdwardsVerified account ?@scratchingpost 9m9 minutes ago
#Ticats @TToliver80 & @Mr513RicoMurray face off in the most recent locker room fixation: ping pong. #CFL
Interesting that Holley has been moved to the PR and not hidden on the injury list.
The defence definitely looks solid, with Murray being the biggest piece missing. Would be nice seeing Norwood and Sears back, but Tracy and Washington should be pretty good in replacement.
The offence doesn't look too bad either, other than the (semi-)unknown named Mathews, and Fantuz being out.
couldn't they just start Woodson so we can get Underwood on the outside. or would we need another Canucklehead backing up Woodson?
I'd like to see this line up..
Toli__Sink__ Tasker __ Grant__ Underwood
That would work, and there would only be a small ripple effect when replacing Woodson with an international (for injury or rest) - we'd just need to replace one of the receivers with one of our national receivers or fullback. In other words, going to what's listed as the starters on the depth chart.
oh ok. I though if you had a Canucklehead at whatever position their back ups had to be Canuckleheads.
running game be damned…make this line up happen Kent! defenses cant cover these guys!!
As long as the number of internationals on the field is no more than the number stated in the line-up given to the referee before the game, it's all good. (Slight simplification, but close enough.)
:thup:
And actually, I like Woodson's running ability as well. Another "you actually gotta stop me" type running back.
Wondered about that too but there has been no info with more focus being on the loss of Zach and Olsen on the OL. To bad because Coates was just starting to contribute nicely on the offense. Hopefully Fantuz is ready to return soon. We have Aprile @ WR who to be honest, really hasn't played enough for us to know how he might do. Good to see Figs Grant, Gascon-Nadon and Daly back though - especially our nationals. Got the impression that Dyakowski wasn't going to be playing but I see him listed as a starter and I doubt he'd be a scratch -depth on the OL is already pretty thin.
They need to sit two internationals. Nevis is one. Assuming Banks is healthy that leaves one of Underwood, Caldwell and Carter if you follow the depth chart. My guess is Underwood will sit.
Makes sense to me. Caldwell is an excellent special teamer so I imagine that they'll want to keep him active.
10degrees feels like 4..
35km NE winds
Gonna be chilly one
I hope the team plays well it make the weather seem that much warmer. :cowboy:
my hope as well. but i'll dress for sadness just incase lol
less that 4 hours remaining!!!!
GO CATS GO!!!!
Will be a cool breezy night in the Hammer.
GO CATS GO!!