IN - RB Scheuerman, WR's Collins, Saunders, DB Wooten
OUT - WR's Toliver, Elliott, DB Washington, RB Gable BACKUP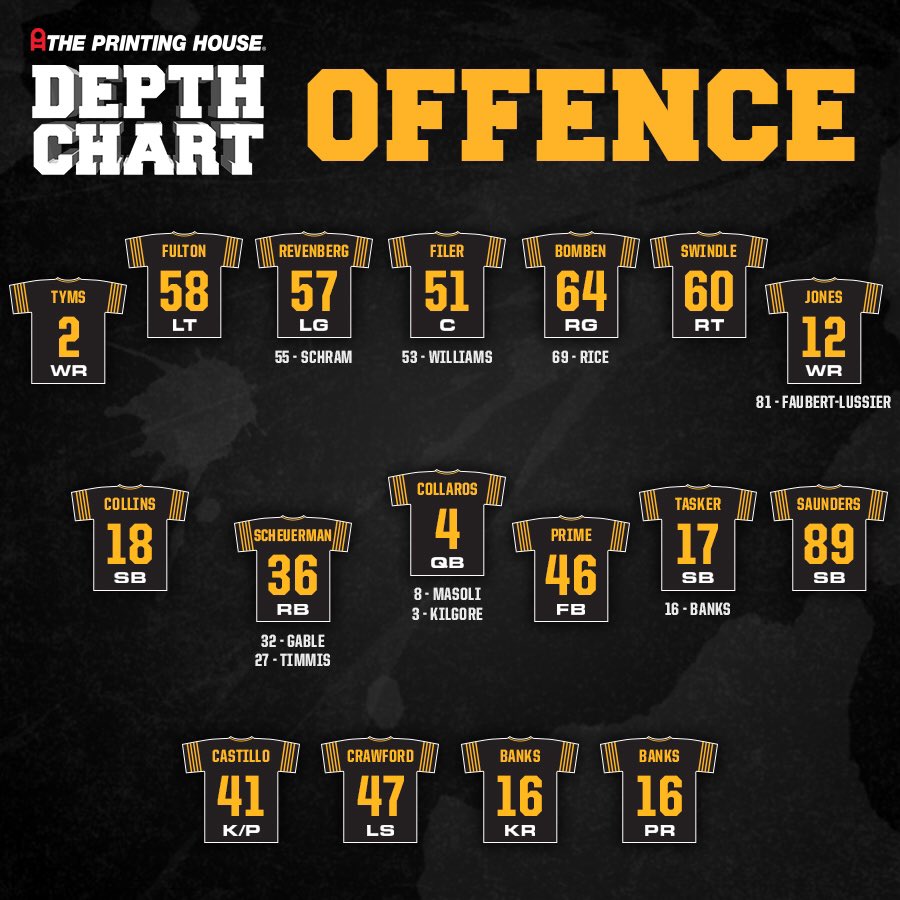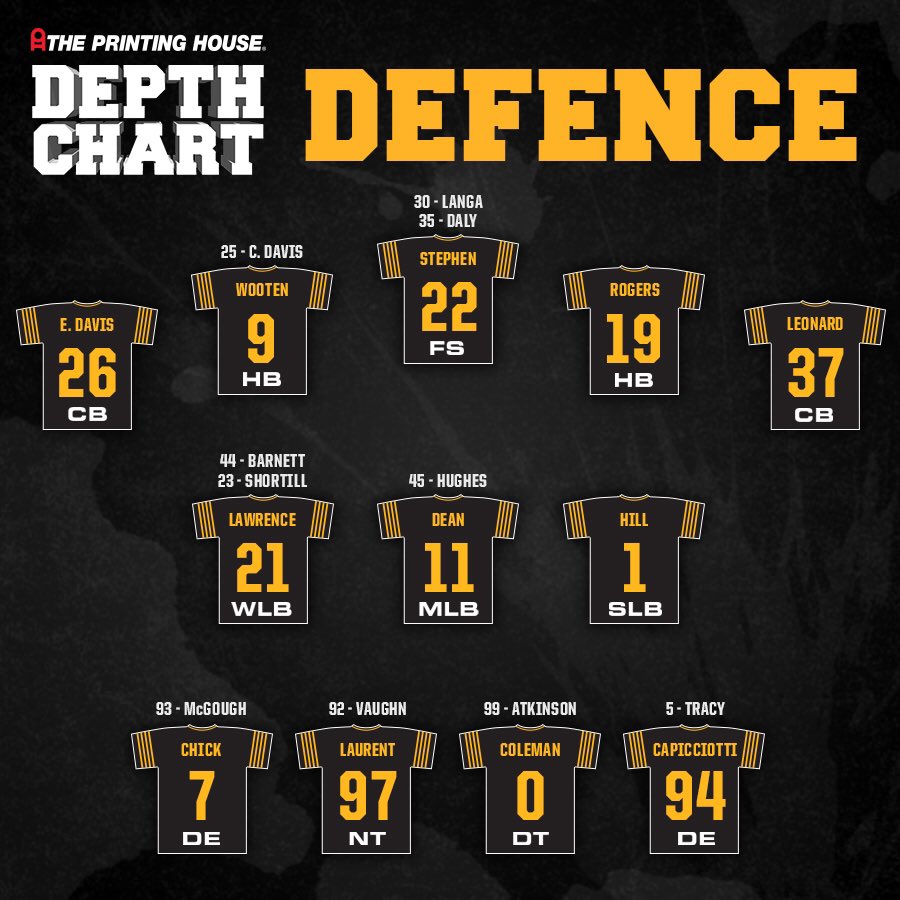 I was hoping Lamar Holmes showed enough to get the start at RT.
Also, a change among backups: IN - DL Atkinson, OUT - DB Berry
Most likely Reserves: Gable and Schram.
Under this set-up, would Tracy only be able to go in if Chick or Coleman come out?
(And given that Coleman is a DT, does that effectively mean Tracy is reduced to platooning with Chick at DE? Or could we also see Chick/Laurent/Atkinson/Tracy?)
Here's the green chart for tomorrow, with a similar number of changes, from their last game:
[url=https://d3ham790trbkqy.cloudfront.net/wp-content/uploads/sites/5/2017/07/2017-Depth-Chart-Game-3-vs-Hamilton.pdf]https://d3ham790trbkqy.cloudfront.net/w ... milton.pdf[/url]
A few things to watch for this game.
New receivers and their synchronicity with Zack will matter. Sask got beaten through the air last game and an in sync Cats O should roll. Of course, that entirely depends upon Zack staying upright, having throwing lanes and time in the pocket. I'm looking at you O-line (and coaches who scheme. I think the blocking scheme has been suspect as edge pressure has disturbed the offence way more than it should have recently).
And as Austin himself made plain, Glenn must not be allowed to get into a rhythm or have time to survey the field. Front 7 pressure will be key this game. A suspect secondary must be protected by the front 7 guys and getting to the backfield.
Yes, I think the likely substitutions you'll see are Tracy+Atkinson subbing in for Capicotti and Coleman. I would expect Tracy+Atkinson to play a bunch.
I imagine the big boys will be changing a lot, it will be smoking HOT in Regina on Saturday!!
[i]The scorching weather will only continue as we move into the weekend. Daily highs look to climb into the 30s and stay there for the foreseeable future.
If you're headed to the Rider game in Regina on Saturday, get ready to battle the heat as the Riders go head-to-head with Hamilton.
A heat warning has been issued with daily temperatures at or above 32 C and overnight lows at or above 16 C through the weekend[/i]
[url=http://www.cbc.ca/news/canada/saskatchewan/saskatchewan-heat-wave-1.4193076]http://www.cbc.ca/news/canada/saskatche ... -1.4193076[/url]
I just don't get Austin's unwilling ness to try a balance game plan offensively. He puts way too much pressure on the passing game and puts Zach in a position that is not fair.
The master of his own fortune! He is going to get Zack injured again if he does not change his ways.
Tracy could also sub in if one of the national linebackers comes in to sub for one of the international starters.
I hope Teddy plays in Hamilton a long time, he's The Hammer's type of player..... Great pic Grover. :thup: :thup: :cowboy: