A qb sneak…
Brings a year to my eye.
Solid drive by Evans. Weird not seeing us throw the ball from the 1.

Absolutely and he draws first blood on the OTTRBS!!! Thorpe may be running a simple defense but our (mostly) backups just ran the field on them!!! WOO HOO! Yes I KNOW it's only preseason but our guys are looking good on offense.
That #80 fella Acklin looking goood so far , me thinks he could be a keeper . 8)
I'm pretty sure he will be and will be replacing Saunders who was certainly no slouch but wasn't going to be ready until about mid-season.
Man you hate to see an injury like that
Tough, tough break for the young man . Hope he's ok . The turf monster strikes again unfortunately .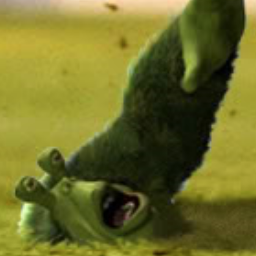 Tough to see a young hopeful go down like that - even if he is an OTTRB.

Good opportunity for our guys - smart move by our player who nabbed the ball alas the 3rd and 1 gamble didn't pay off. Missed horse collar tackle should have given them another set of downs though. Officials are obviously in pre-season mode too!
Lotta missed tackles out there…
Refs preseason mode as seen on that missed block in the back on the OTTRB run
Yup - I thought for sure that they had him before he crossed the LoS but he weaseled out and the second wave missed him too. Good job by the OTTRB (was that Madu?) - not so great by our D.
Some sloppy tackling and not a lot of pressure on Ottawa's QB
You can tell that Reinbold is back with our ST. They have looked good so far
Liking Allen our kick returner - or maybe it's just the magic of having Reinbold back as STC!
Could be wrong but I don't think our guys have taken a penalty yet. Not many flags tossed but they've all been on the home team.
Didn't think that Dane was much of a scrambler but he can run when he needs to! Nick pick up by him.
And the FG is good by Domagala (sp? - guess I should check the roster!)
He is showing good bursts of speed, and in the right direction too.
Yup . You can tell it's pre-season ball .A lot of unfamiliar faces for sure . Some guy named Domagala with the fg and we're up by 5 .
Well they got a bit of pressure there as they nailed Jennings! Great pass breakup too down by the goal line. This is not the starting D for sure but there are some good moments.
Nope for sure when you consider the likes of a Breaux , Lawrence , Laurent , Davis Westerman , Murray , Wynn , Tracy etc etc were all left at home for this one .