The 2000's is difficult. How about Rob Hitchcock?
I like it!
And gotta find room for Henley and DiPietro :oops:
Hitchcock great choice and DiPietro as well. My Ticats jersey has no.. 26 and the name Henley so I'm partial there. Tough.
Statue of a nice big lemon would be nice and appropriate
I've seen a picture somewhere of Henley and Mosca both holding the Grey Cup up in the air in 72 similar to the one with just Mosca. That would make great one as well. (Sorry I couldn't find the picture )
Maybe this one TC? I don't know, just Google imaged Mosca and Henley: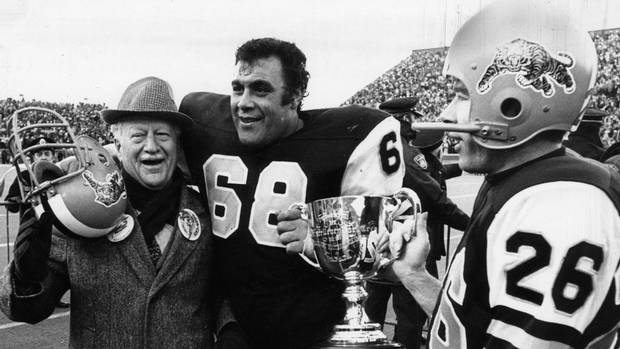 longtime, how's this, almost looks like a football come to think of it. 8)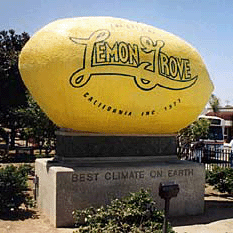 The picture I'm thinking of must have been taken shortly before or after that one. It's taken from their backs, looking toward the stands and pressbox. Mosca and Henley are each holding a handle and have the cup raised over their heads to the crowd in celebration. I think it may have been seen on TSN opening for football games a couple of years ago.
Maybe from around the 3:00 mark of this:
It might also be from around the 2:12 mark. Either way, that's the image I was thinking of.
Thanks for finding the clip.
Oh yeah, 2:12 looks like the one I've seen before.
I skipped ahead and didn't actually watch the whole thing. Missed that.
Mosca raising the cup at Ivor Wynne is probably one of these most iconic moments from Ivor Wynne. That would be my choice.