Finally back in action. The bye week seemed to last forever.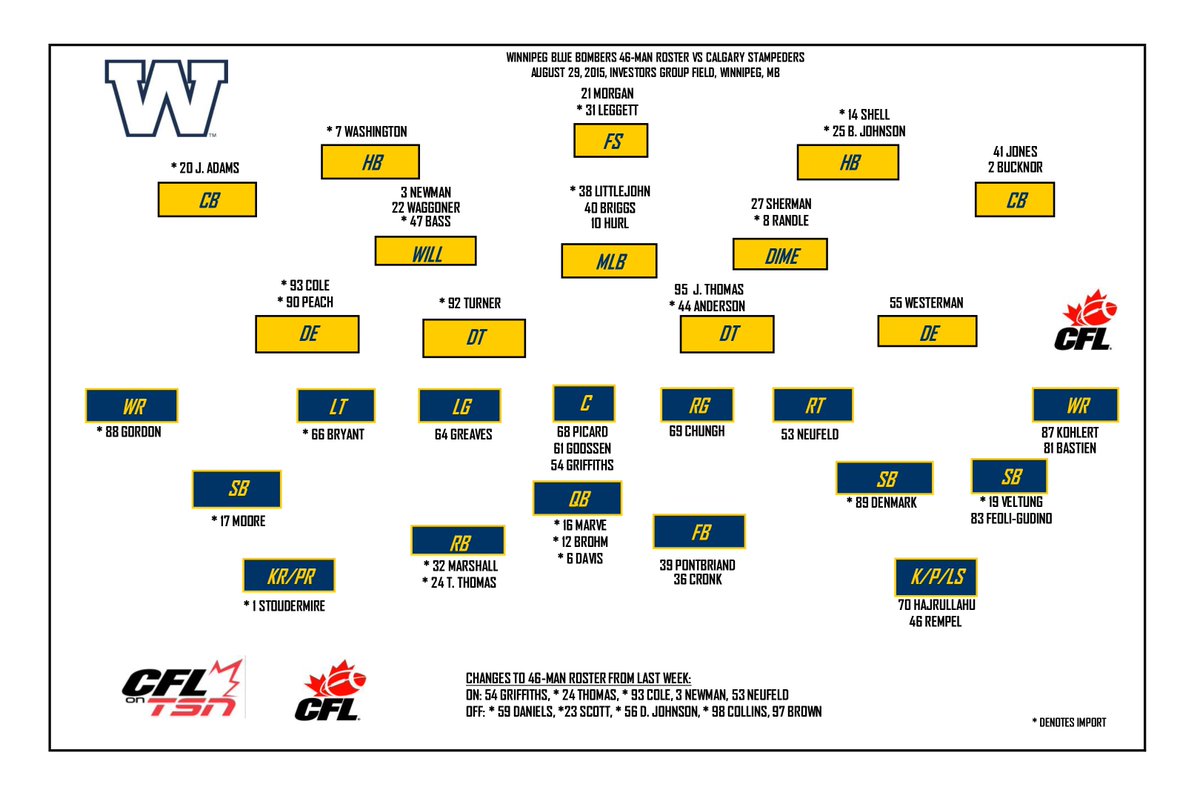 Jasper Simmons won't get to play his old team.
Oline is a concern. Neufeld gets the start at RT to replace the injured Daniels. I expect a lot from him there given that he's playing in a position more natural for him. He wasn't particularly good at LG in Greaves spot IMO. Also Picard is possible to be out, so if Goosen starts at centre our only backup is Thomas Griffiths. That's a scary proposition, and especially a concern since Neufeld gets hurt so often. At least the Stamps top DE Charleston Hughes is out. At least with the switch to National at RT they are not starting 9 imports and instead will switch out JFG for Veltung.
I expect more from Marve now that he's actually had a week of practice instead of the one 30 minute practice he had to prep for the Argos.