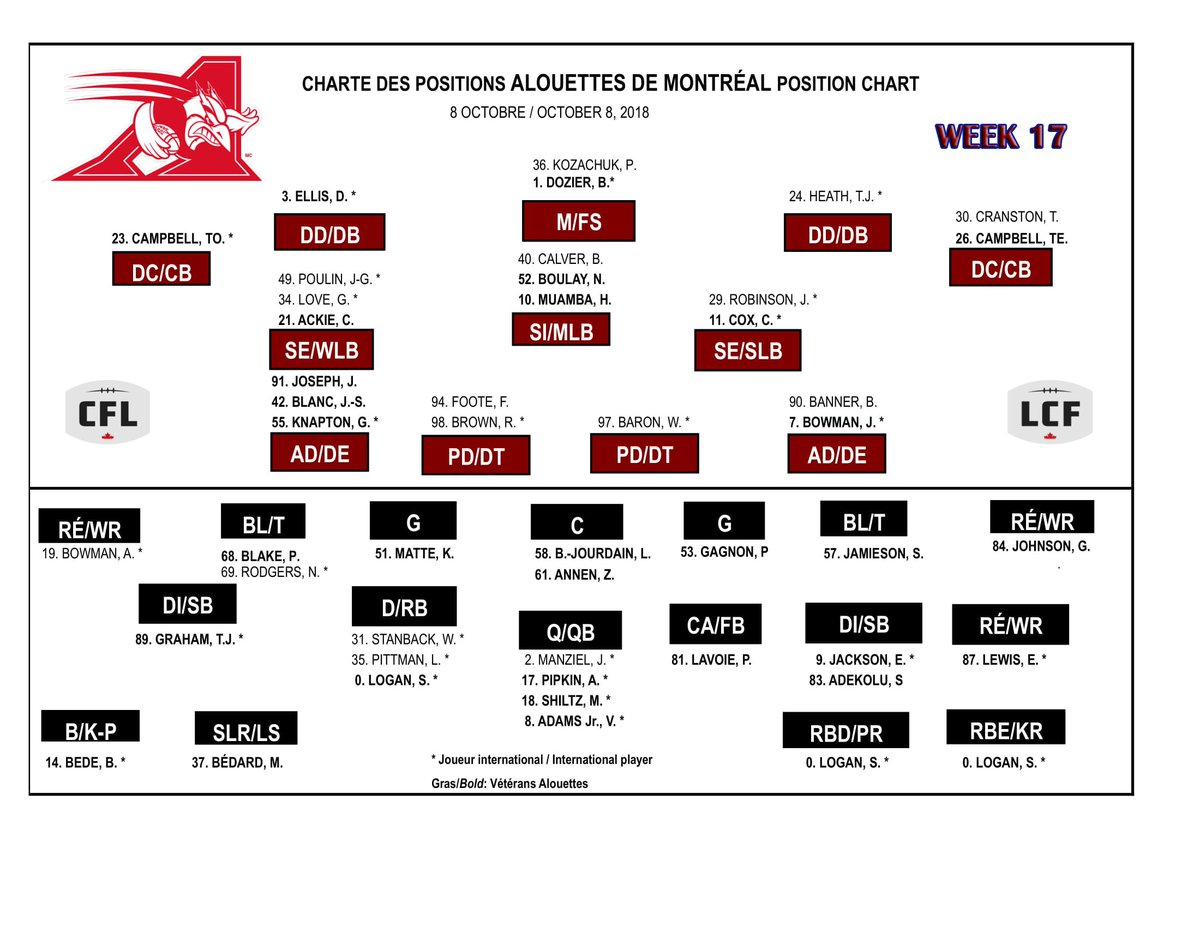 IN
OL Zach Annen (from Practice Roster)
WR Trevor Graham (from Practice Roster)
OUT
OL Tony Washington (to 6-game Injured List)
WR B.J. Cunningham (to 6-game Injured List)
With Tony Washington Injured, the Als will go all non-import with Blake, Matte, Brodeur-Jourdain, Gagnon, and Jamieson. Team used the combination in the 2nd half of the Rider game.
On paper, speedster Trevor Graham does not seem like someone who would benefit from the improvised plays from Johnny Manziel. In these last weeks, many of the completed passes downfield seems to be the ones where the receiver catches ball punt-returner style.
Another revamp of their already porous OL and the absence of their top receiver will seemingly make in difficult for the Als to put up even average numbers on offense.
Image on the to left corner of the depth chart confirms the Als will be returning to the single color red-color sticker for their helmets this week.