1 year contract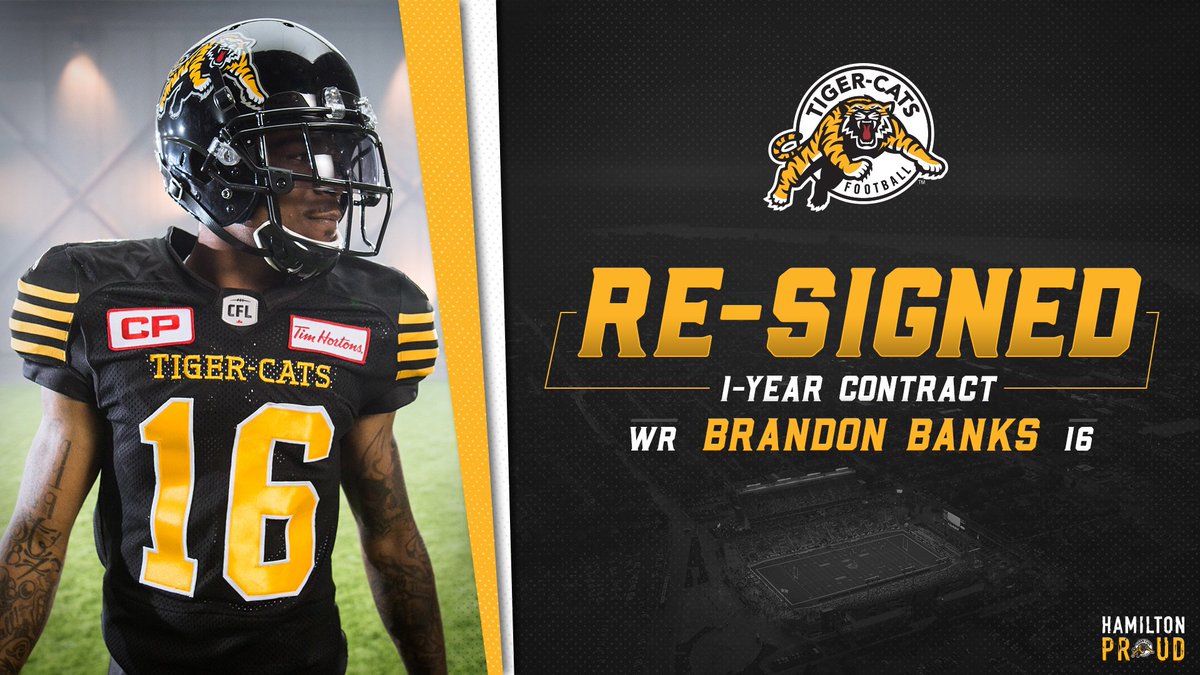 http://3downnation.com/2018/01/05/ticats-make-brandon-banks-signing-official/
Banks posted career receiving highs in catches (67), yards (1,011) and touchdowns (eight). Speedy B had 52 yards before Labour Day and 959 in 10 games after.
"Brandon has been a game-changer on special teams and one of the premier playmakers in the Canadian Football League since his arrival in 2013,? Hamilton headcoach June Jones said in a statement. "Last season, he also transformed into an explosive every-down receiver in our offence and we're thrilled to have him back as a starter in 2018.?
Last season, Banks became just the eighth player in CFL history to record five consecutive 100-yard receiving games from September 30 versus Toronto to October 27 at Ottawa.