[url=http://www.riderville.com/2017/01/23/riders-sign-quarterback-kevin-glenn/]http://www.riderville.com/2017/01/23/ri ... vin-glenn/[/url]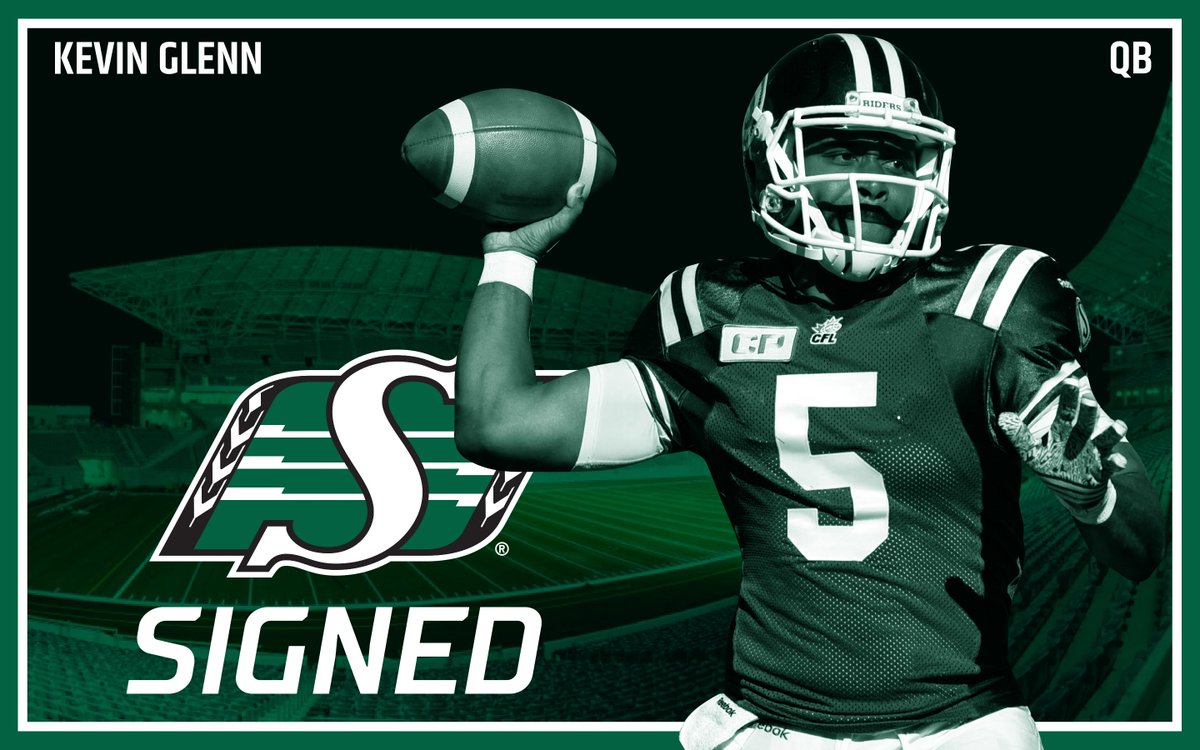 Glenn had 3 wins last year.

When Jones announced him to the press he welcomed Moderately successful Kevin Glenn to the Riders.
Bridge ...... Glenn ............ Adrian McPherson and Jonathan Crompton to round out training camp?
I am sure he is glad to have a job in the CFL.
However, KG must be sick of packing the bags every year.
To his credit, he never complains or has anything negative to say.
Major class act. :thup:
Wish him all the best.
Kevin Glenn's role is probably just as the backup, insurance policy, or Plan C Starting Quarterback. Whether Chris Jones can actually get anybody better in a deal that he likes is another story.
Well right now he's plan A. There isn't a QB on that roster at this point that would beat him out IMO.
And as the old song goes.......Once , twice , three times a Rider !!!

And as the old saying goes.......Everything old is new again !!!

And much like the movie "Groundhog Day " KG wakes up only to find he's once again back on the prairies !!!

And much like Michael Corleone says in the Godfather........Just as I thought I was out , they pull me back in !!!

Good Luck to ya KG cause yer going to need it !!! I think we should just start calling him "Suitcase" Glenn , because he never seems to get unpacked and settled before he's on the move again. 3 stops in Sask , 2 in Wnp along with stops in Ham , Mtl , Calg , B.C. and let's not forget 2 very brief pit stops in both Tor and Ott as well . It makes you wonder if and when he will finally complete the circuit and end up in Edm . :rockin:
Oh well I guess on the bright side as fast as Rider fans are mothballing their old #4 jerseys they can dig out their old #5 jerseys out of the back of the closet and dust them off yet once again. :cowboy: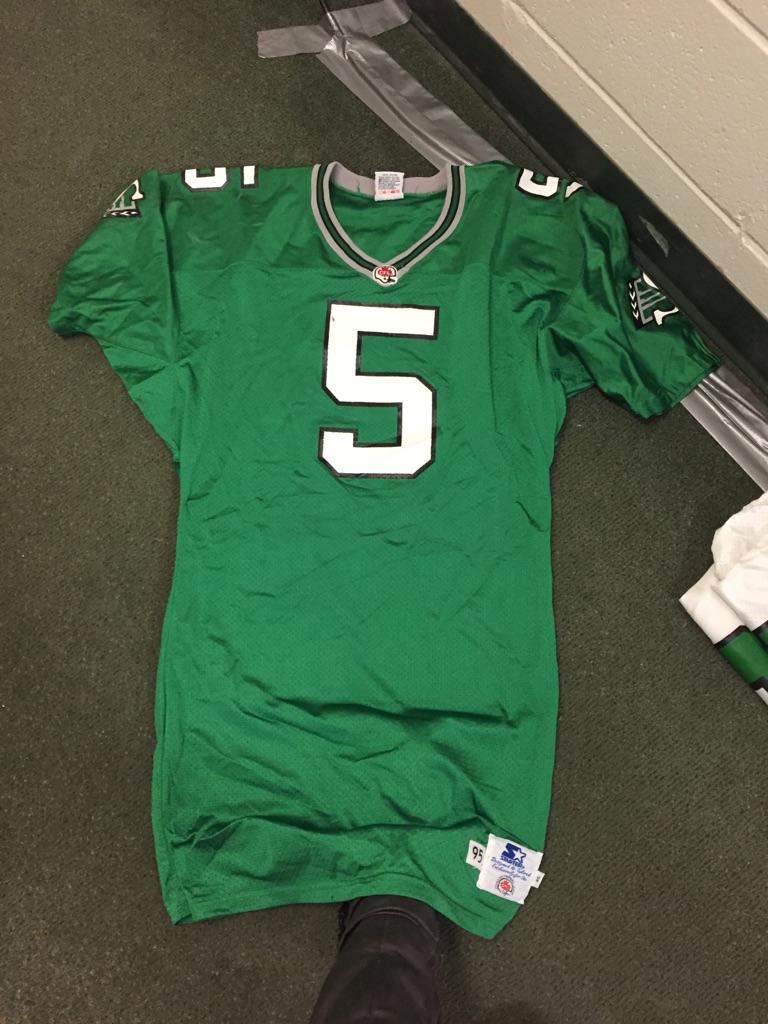 Glenn can still play and he won't cost the moon. The Riders need a QB. This makes sense to me.
.....They have 'quick six' in Cal....now they have 'quick picks' in Regina...Kevin is/was a great reliever and he's sound, until all of the chips are on the table, and his penchant for throwing a quick out to the flat ends up in the hands of an opposing player....Seen that picture too many times, and IF Corky in riderville sees him as a starter or mentor....good luck...The circus continues in Sask., under the big top (their new digs), starting in June :lol: