I wonder who the guest coaches will be this year.
Will this game be broadcasted on linear tv?
Would love to see it.
I think in past years it's been broadcast on TSN a few days after the event. We'll have to see what they do this year.
No word yet on when it'll be broadcast, but the rosters are now out.
Team Dunigan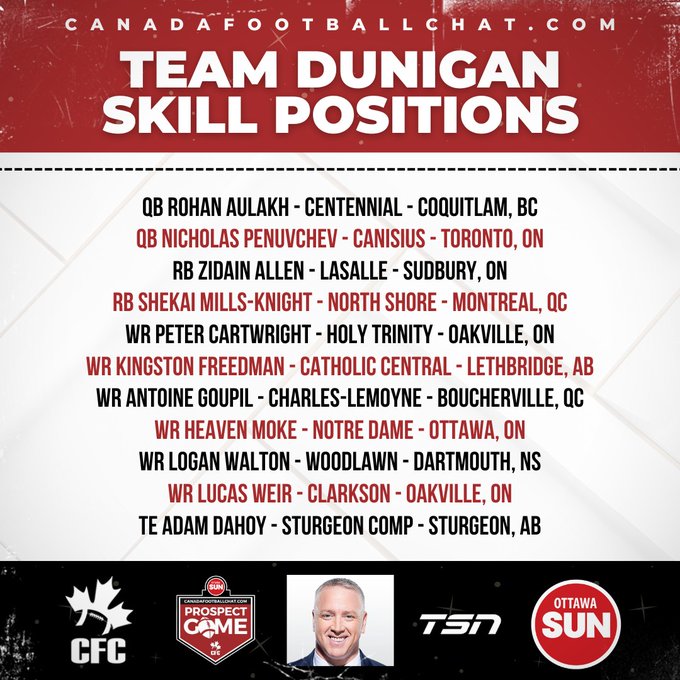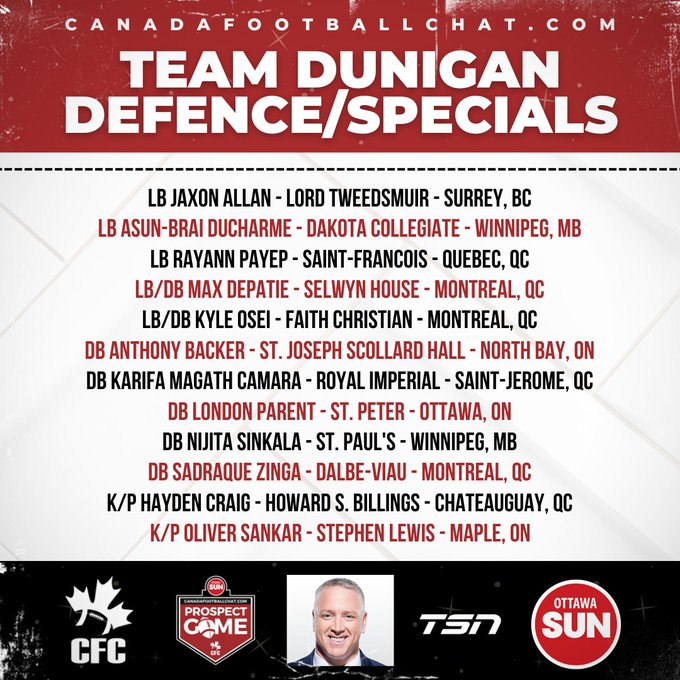 Team Chez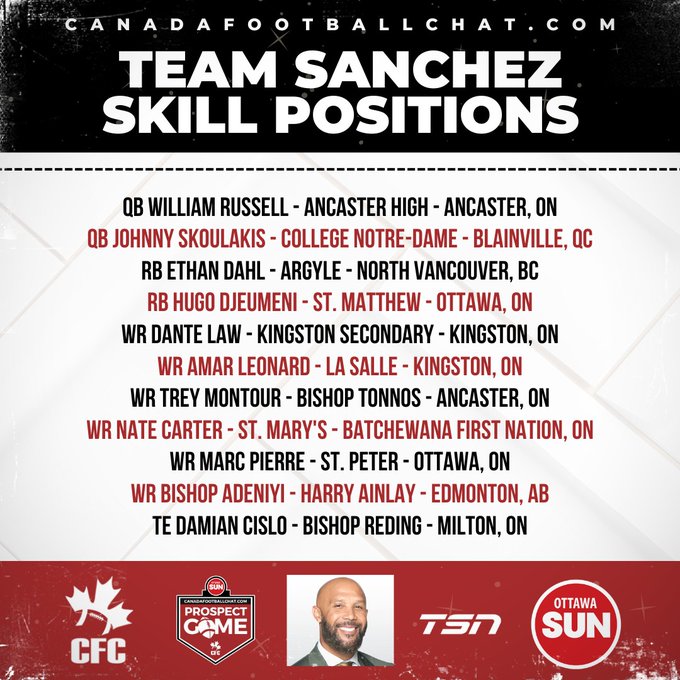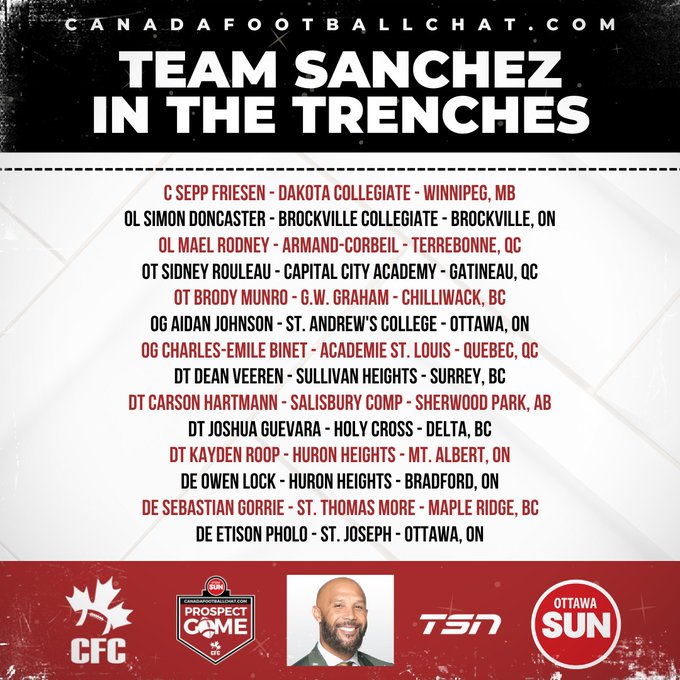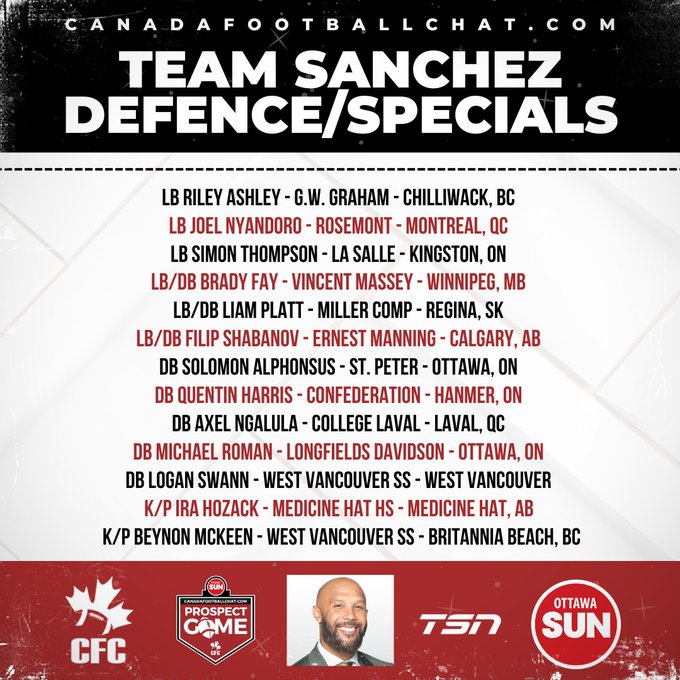 so TSN puts their name all over it but won't say if it's being broadcast? whut?
I think they will broadcast it, but not live. Last year, I think they showed it on a Monday night a week or so after the game.
Still don't know when it will be broadcast, but this tweet gives a link for buying tickets.

Farhan's boy will be in this game:
Stegall is in as coach in place of Dunigan. I hope everything's OK for MD.
Broadcast schedule is out:
Thanks for all the publicity and info there Dave , much appreciated by both me and my son . He landed in Ottawa yesterday morning and he and his crew have been extremely busy setting up all the logistics and production and the behind the scenes co-ordinates of the game .
I think he was also thinking of flying back to Hamilton to catch the preseason game on Saturday between the Cats and Argos before flying back home to BC later on Saturday night .
Hey Dave no worries everything is fine with Matty D.
Apparently he had some sort of prior commitment and had to opt out this year . My son told me that they reached out to Milt and he was more than willing and happy to fill in and to oblige and help out with the coaching of the kids in this years version of the game . I actually knew about a month ago about this change but my son said to keep it under wraps until the official announcement was made .
That's good to hear.
And enjoy your visit with your son!
---
Also, this is kinda cool . . . but do you think the opponents feel guilty when they gang tackle a Mother Teresa player?
Obviously you're joking but the answer is always no.

So just a quick update here from my son . He told me that Milt was an absolute gem and pleasure to work with . He was one of the nicest dudes he has ever met in the business and the kids all loved him .
Also it looks like our rendezvous for the game today back here at THF is unfortunately a no go . As it turns out my son and the crew have to stick around for the Youth Game at Ottawa U on Saturday . His flight back home has been rebooked for 9:00 pm tonight . He will probably just end up watching the game online like the rest of us today .
Too bad about the game in Hamilton. Do you plan to head out west again this year?