I know we're getting our butts kicked this weekend but let's enjoy the ride!
LOL!! I am concerned as the Argos, I hate to say it, are the best team in the league right now, but our showing in BC has given me confidence. Perhaps our team has started to gel, with the talent that I feel that we have. Hoping that Scott Milanovich's offense is good enough to beat these guys!!
Argos are built a little differently than the Lions. I think the Argos secondary is a little beat up so the strategy this week might be more of an air attack. The Cats O-Line will need to give Powell some time though for that to work.
I'm hoping the Butler ground show will continue this week but the Argos will likely try to stuff that and force Powell to throw more.
It should be really interesting how Milanovich approaches this. If he can solve the Argo's defence on Labour Day then there should be some legitimate optimism moving forward this season.
The Labour Day crowd will be loud and mean. Might be enough to throw off Kelly's timing. Then keep Ouelette and Harris in check , no bonehead penalties and we get the W.
I'm admittedly very low in confidence for Monday despite the spectacular performance in BC. My gut says:
We will have little to no success running the ball against the Argos. Their front is much better against the run than BC is.
When we can't get the run going we will be in 2nd and long far too often and I don't think we can pass protect well enough when it's an obvious passing down.
The Argos O has feasted on our D so far this season. I'm expecting more of the same.
I had similarly low expectations last week in BC. I would love to get on a little personal streak of being way wrong on my predictions.
Go Cats!
Last game two deep balls really took the wind out of the defence. One was very fortunate to have been completed.
We need a clean game with few penalties and no turnovers.
Crowd really needs to be a factor.
I think it will be a close game.
I see that Dave Foxcroft will ref his final CFL game on Monday. For a boy who grew up in Hamilton supporting the Tiger-Cats, he seems to ref in games where we end up losing. Hmmm…
Could say that about any ref…
I suspect that Dorothy (i.e. Dot) just might be from T-dot. [We hope] the Argos suck on Monday!
You know which camp I fall under BUT I will say even in the bad years for some reason the Ti-Cats often seem to enjoy playing spoiler role
Okay. I'm getting nervous now!
I hope that they looked at what Calgary did last week to throw Kelly off even though they horses eventually lost that game. They were managing to make life difficult for the boatmen's offense for much of the game. Kelly was making a few mistakes so if the Ticats can do the same, they have a chance to pull off the upset. They need to play well in all three phases as they did last week in BC (no one expected them to win) and avoid making boneheaded mistakes.
Good news is BC did Hamilton a favor in their win over Montreal last night.
Something is not right with BC defence.
Don't you mean something is not right with the Montreal defence ?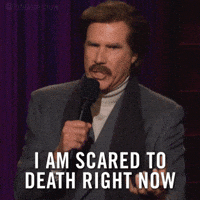 Actually all CFL defencives don't meet the litmus test.
1967 TiCats.
Maas gambling on 2 point conversions when he didn't need to. I get the gung ho mentality but it was a significant factor in the game.
To his credit he mentioned, in passing, he was partly to blame in the loss.