Since polls are popular here, why not add a new one?
I voted Hamilton. Shocker right?
[i]Someone voted for Montreal... It wasn't Johnny!

Johnny went with Ottawa. [/i]
I would agree for top three last year. Without Maas they are weaker overall, but still good.
Really? they have 151 points this year, not counting the punt return for touchdown by Tristan Jackson. At this point last year, they'd scored 105.
People need to get over Maas. He was a major change last year so when they started winning, the attention got directed there. Plus the offence from the previous year was so awful that the improvement seemed ridiculously drastic. But the team added all kinds of talent too, it wasn't just Maas working his magic.
You make a good point, but you cannot base good O simply on points scored. A lot of the time it's defensive errors more than good O.
Ottawa is solid but the only reason they were in the GC last year was Collaros's injury . I would go with Calgary and Winnipeg just nipping at their heels at 10th !

Well it's ONE way! Defensive errors can be caused by play design and play-calling.
Consider too that the Redblacks have very few turnovers this year, and seldom get a quality punt/kick return, so it's not just a matter of often starting with great field position.
I'm not crapping on Maas. I just spent the whole off-season hearing that it would be a huge loss and what a turd of a coach Elizondo is. Yet an argument could be made that the team is doing better since the change.
That said, Elizondo did say that he didn't plan on changing a whole lot. But if he is running Maas' offence, he might be doing a better job of it than Maas did.
I love this notion that Hamilton is totally completely unbeatable with Collaros in the line-up.
Ottawa led the league in a number of offensive and defensive categories, but the ONLY reason... :lol:
You seem to forget the 6 TD passes that Burris threw against the Ticat "D" that sewed up 1st place for them.
I don't think that Collaro's could have prevented that last minute TD bomb to Ellingson. I don't think Collaro's could have played any better than Masoli did in the East final, I don't think Collaro's could have played any better than Masoli did last week.
As for coaching staff, Maas was the "O" coach last year when Ottawa went 12 - 6 and to the Grey Cup.
The new "O" coach takes over and they are as good or better than last year. Is it good coaching or is it great players or is it a good manager that brings in the talent where needed?
That's the one people seem to overlook. It's not like Masoli crapped the bed in that game. He accounted for almost 400 yards between passing and running and three touchdowns. I looked him up, he was 30 of 42 passing.
Burris wouldn't have had the ball to throw 6 TD's. People are delusional if they think Ottawa beats a Hamilton last year with Collaros was playing . Collaros is better than Masoli, period! Not a fan of either team but Hamilton was unstoppable before the injury. Burris barely beat a Ticat team , using their 2nd string QB . They still needed a miracle to beat them in the EF !
Oh, I'm pretty sure that teams get at least six drives a game, no matter who is playing QB for the opposition.
This isn't a video game, kasps. You can't just assume that if one player passed for 350 then the other definitely would have passed for more. It doesn't work that way.
And no, Hamilton wasn't "unstoppable" without Collaros. It's not like they were undefeated when he got hurt. For that matter, Montreal beat them in Hamilton in week 10. when he threw 3 picks He's as capable of a bad game as anyone.
Montreal ??????????????
Who would vote for them ??????? :roll: :lol:

read the fine print.....3 guesses and the first two don't count......It was me.....I hit the wrong button by mistake.
Maybe it was just someone throwing a little loving their way who happens to owns a puppy named Popper or is that Pooper??? :cowboy:

No worries, I'm going to stage a full stage investigation into this matter Johnny and find out who exactly the culprit was.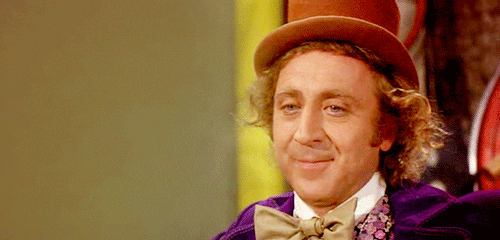 I think the only question on our staff is Stefan Ptaszek, and only because of his lack of pro experience, but so far he's been excellent at making halftime adjustments and I haven't really seen any issues with the play calling, other then at times we've been too pass crazy. That said Austin's offenses have tended to be pass crazy at times so no fault of his. He's also a receivers coach, which....given our batch of vets is hard to gauge how well he can coach up rookies.
So yeah, given I feel Campbell has made some bad calls and choices with his tenure, it really comes down to us and Calgary.
Austin is calling the plays and probably will all season, this give SP a good season to get his chops. I believe they are working in tandem but Austin is making the play call on the sideline.
Well, that's a bit of an exaggeration. Masoli was our third-string QB (or by some measures, 4th string - he spent much of the year on the practice roster). Ottawa took care of the 2nd-stringer with a nice hit to the head.
Also, had Collaros stayed healthy, the Eastern Final would have been played in Hamilton. The Ticats would have had an extra week's rest (while Ottawa would not have), and Eric Norwood would not have been injured in the semi-final. If any of that makes a difference. (Hint - it does)
I'm sure Ottawa fans will se it differently, anytime something good about Hamilton is posted they seem to get their backs up

:roll:
It's not a matter of anything good being said about Hamilton, it's matter of dismissing any of Ottawa's accomplishments. This is why I've quoted the "only reason" part.
You have no idea what would have happened in a game that was never played. It's easy to say that one player would have made a difference but are you familiar with the "that's why they play the game" expression? How many people thought there was "no way" Winnipeg was winning last night?
Here's another point of consideration for you; Your depth is a reflection of your overall team strength. If your back up QB is not up to the job, then your lack of depth is a knock against you, not your opponent.