Just curious what everyone's thoughts are about Penn State and it's parallel to a particular church's problem having this problem too.
From what I know about the situation, I say this guy is a hero!: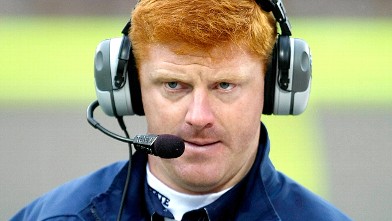 Can't believe there were threats made to him...of all people???
Can't believe the student body at Penn State is pissed Joe Pa was given the boot. It boggles my mind what today's youngsters at higher education environments are thinking. They're suppose to be our caregivers and leaders when we are old.
Has this every happened at any of the CIS schools?