I figure - what the heck - why not have an MLS thread.
Toronto FC are expected to challenge again for the MLS championship as all three MLSE teams are pretty good now after years of failure.
I do have to give a massive tip of the cap to TFC fans. As somebody who was a cold, drowned rat by the time I got home from work Friday evening with winds, rain and 2C temperatures and windchills below 0C - I was surprised how many people actually showed up at BMO Field in that weather. The south end was packed the entire game even though the high roof at that end provided those faans almost no cover from the frigid rain.
Plus cool that their fans are so passionate they create things like the giant Tifo they unfurled at the start of the game.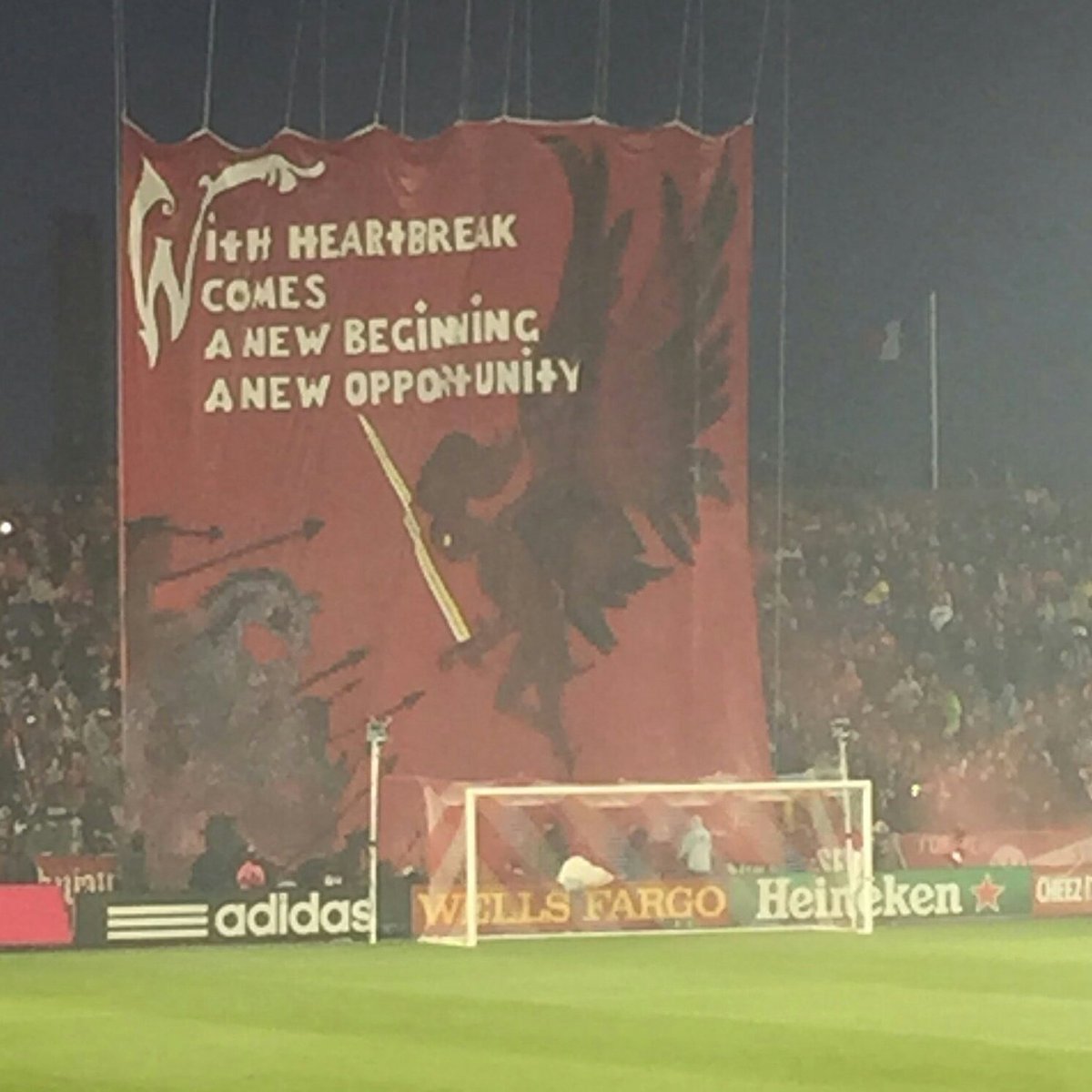 Will the Argos be able to build a fan base that will show up in similar decent numbers at their games?