Calvillo-to-Green TD
24-14 Nags with the imminent convert...by Cahoon!
Good evening.
Not too surprising they'd rely on him for that. He did kick a game-winning FG a few years ago, as you can see here: http://en.wikipedia.org/wiki/Ben_Cahoon
Hope this game between the league's two best teams in the standings will keep getting better. This is being broadcast on the NFL Network.
Both teams are 9-3 at this time.
And I saw that sack attack by Bekasiak. Not bad for an offensive lineman, huh? (Still don't understand that experiment.)
Allo BYF
Good evening, and it is a good evening for those who want to see the Als get beat and look beatable. Too bad they never seem to be that way against us, though we seemed to beat ourselves those games.
Looking forward to the 2nd half.
Jim Popp has made a call to his super scout to locate an emergency kicker in a pinch: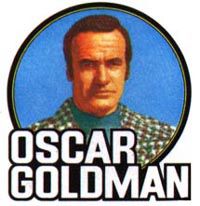 He's...taking a BIG chance:
http://t1.gstatic.com/images?q=tbn:IvWF7_2VlgjNhM:http://www.actionjunkie.net/wp-content/uploads/2010/01/Stone_Cold_Steve_Austin1.jpg&t=1
AUSTIN 3:17: I JUST ROUGED YOUR A**!
:D
WOW.. is Calgary that good tonight.. or is Montreal tossing a stinker??
TD Lewis!
Meanwhile, the Bomber fans are busy fact-finding for their "East crossover" fantasy: