A great piece on Russ Jackson here
It's past time to honour Hamilton CFL great Russ Jackson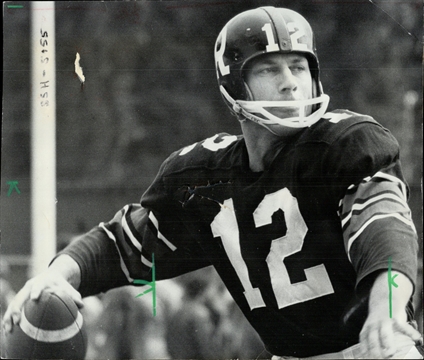 [b][i]"An oversight would mean nobody had realized he'd been overlooked. This lack of appropriate recognition was pointed out in this space just about a year ago. The resulting action from city staff and from council? Crickets.
"Nobody ever contacted me," Jackson admits.
This can only mean some don't think he's earned it. Or perhaps that the folks who make these decisions are waiting for him to pass away before taking the step.
Hopefully that's not the case. He's 79 now and in good health. If he's going to eventually get an honour like this, let's do it now while he can still enjoy it.
It's important. We need to put a spotlight on our legends and heroes. The renaming of North Wentworth Arena after hockey star Harry Howell a while back was terrific. The recent idea to immortalize Martin Short and Eugene Levy is outstanding. Keep the ideas coming. For heroes from all walks of life. Sports and otherwise.
One more thing about Jackson, though. Once he retired, he and his wife moved back to Hamilton. Today, you can find him sitting among the folks at Ticats' games and at various places around town. His career took him to Ottawa for a time but his roots brought him back. When the Marauders were disrespected at the Vanier Cup in Montreal a few years ago, it was Jackson rising to their — and the City of Hamilton's — defence.
Simply put, the man is one of us."
The city's Facilities Naming Committee meets for one of its rare sittings on Tuesday. Hopefully his name is already up for consideration since the submission process can potentially be quite time consuming and no citizen is likely to get one in on time if it isn't.
[/i][/b]
Much more here
[url=http://www.thespec.com/sports-story/6544570-radley-it-s-past-time-to-honour-hamilton-cfl-great-russ-jackson/]http://www.thespec.com/sports-story/654 ... s-jackson/[/url]