Announcers like to point out that the CFL are using Ipads on the sideline. The solution provider is actually a company called SkyCoach. This technology was mentioned in this article from about a week ago.
[url=http://www.si.com/tech-media/2016/07/22/cfl-skycoach-game-sideline-video-nfl-college-football?xid=si_social]http://www.si.com/tech-media/2016/07/22 ... =si_social[/url]
While SkyCoach is capable of being played back on Ipads, the picture of the device does not look like an Ipad because the aspect ratio does not look like it matches any tablet from Apple. You do however see the SkyCoach logo on back of the tablet.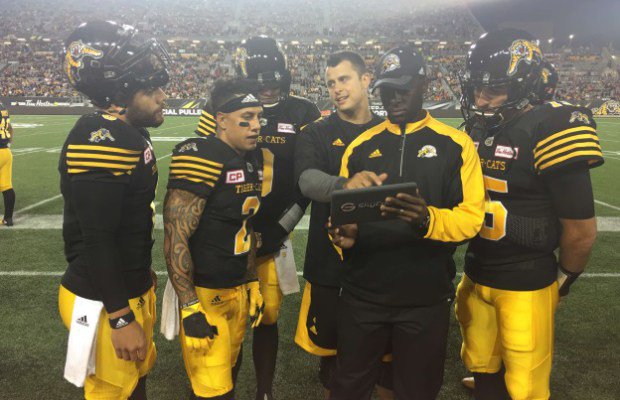 So if the tablets are not from Apple and they not the vendor providing the tecnology, why is the CFL giving them free plugs on TV?