Question??
Is Dionte Spencer a F/A?
Ex-TiCats Maher SUCKS!!!!!!!!!!
Glenn and Thiggy getting it done ???PIGPEN " still has it !
Kevin Glenn get to give a BIG F U to Desjardins for the way he dumped Kevin Glenn for Burris!


Real happy for Glenn. Let's hope he kills the Argos next week.?
Crazy fact but if the Riders somehow become the first crossover team to advance to the Grey Cup and if they somehow meet the Bombers in the big game it will be the first time that a crossover team has made the Cup BUT not the first time that the two teams have met up in the finals .
And WTF was this??
I remember when people would freak when AB3 would over celly with his spiderman and coffin stuff.
Maybe the RedBlacks should have been practicing football more and celebrations less!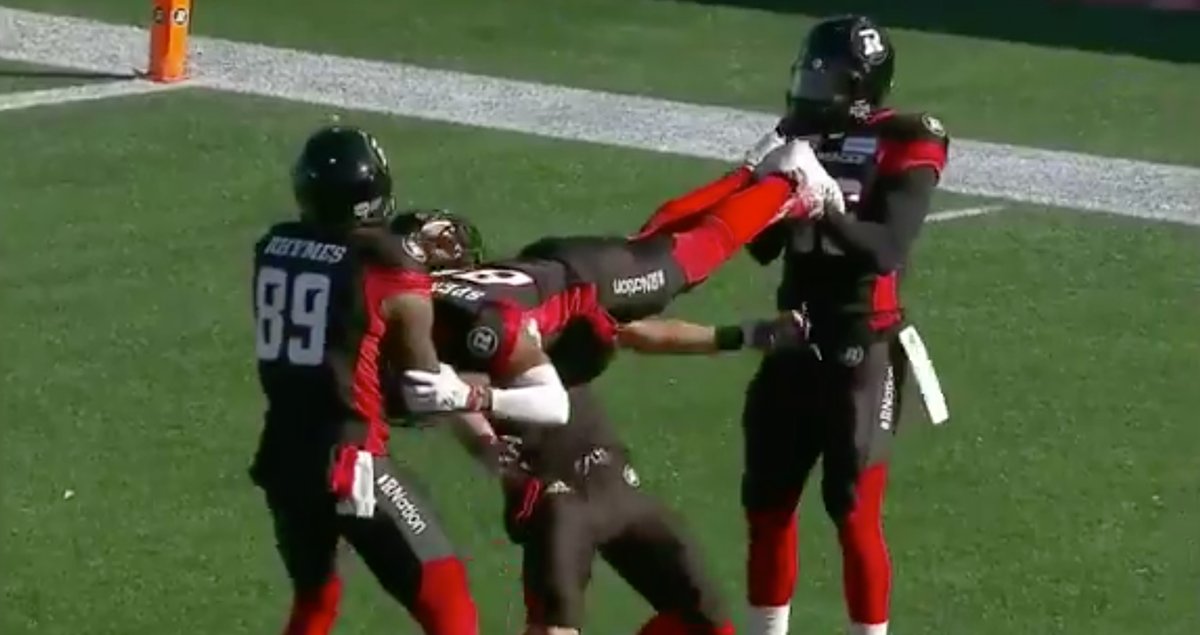 Perhaps, but I'll bet Campbell has never regretted the decision for even one second, based on subsequent events.
Massive block by Gable on that TD pass from Reilly to Bowman
So does Medlock. Apparently he had the lowest success rate for regular FG kickers in the league. He made 56 of 70 attempts. That is a paltry 80%.
And there was a lot of disappointment and worry here when he left for Winnipeg....
I, on the other hand, absolutely positively DO want to see an all West GC...so there!

Watching anything else would be too much "If we'd have beaten fill in blank", that could be the 'Cats". Me, I'm cheerin' Sask all the way!
I'm trying to pretend that you didn't say it....
Ex-TiCat and Hamilton Hurricane Matt Coates makes a huge 45 yard catch!

Yeah...karma can be a wonderful thing....
Matt Coates is off to a good start…old Hurricane boy.
Good to see he found a home...