[i]Johnny HATES the new forums! >:(
[/i]
I post on four football forums, and three of them have changed their format since July20th.

[i]Where is Johnny's avatar image?
Where is Johnny's post count?
Where is the smoking cowboy emoji?
Where is the rocking out emoji?[/i]
Hard to navigate from mobile device now ..not going to plant arse in front of a computer just for a forum..best way to keep up with cfl just became horrible
I don't have a smartphone and find the arse method with a computer is okey dokey. 8)
So far my vote goes to hate the new forums. Will give it some time to confirm.
All the above haters need to chill. Or maybe not come back on the forums.
Cannot fathom hating something after a few attempts to use.
Where's johny's football team ?????
Johnny you got to keep up with the times. Where is the smoking cowboy emoji?
Next week they introduce " the smoking BC bud emoji!!!!!!!!! in orange and black!!
Can hardly wait!!!!!!!!!
Have really gone down hill over the years the law test version is at a all time low in my opinion boring rubbish !
[i]Well Sully has done a great job over the last day or two in fine tuning the forum! It is much better than when it was put online.
Maybe Johnny jumped the gun and over reacted a little bit... Oops. A rare occurence. :)[/i]
.....Always going to be bumps in the road when something new is attempted...A little getting used to for sure....but it's coming around. 8)
Better than waiting 10 years for an update.
I'm curious - which ones? I helped transition the Blue Bombers forums to a new host but I think we kept it 100% the same layout wise. What else, RiderFans.com?
Aw shucks.
Even an old 61 year old stupid idiot like me can manage these forums.

Computer literate, I'm not that that's for sure. :-*
Something about bits and bites though, maybe I'm smarter than I think. :-* :-*
Johnny will get used to it in short time.
It is normal to resist change.
The only bits and bytes you know are the ones you can eat!
. Man the way you post I thought you were 81..... you're actually younger than me! What went wrong?? ;D
They were US College Football forums.
Scout was bought out by 24/7. The team boards changed over to the other site's forum format, and the conference boards vanished entirely; but were replaced by a poster who coded up a new forum for us.
The good ole CIS board remains the same, though. 8)
Lol ;D
Johnny needs a hug.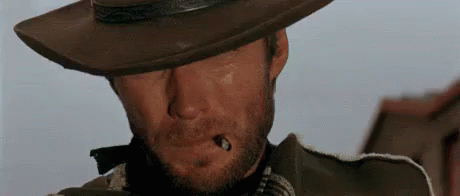 [i]
[i]
[i]
http://https://media.tenor.com/images/015d5604dc9d17d8624de5e5d4fd38a8/tenor.gif[i]
[/i][/i][/i]