BLM starts for HAM.
Crumb starts for OTT.
This is an important divisional game.
I don't have a good feeling about this game. Time will tell.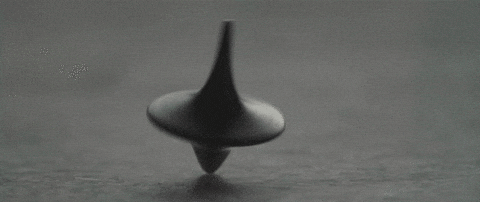 Agreed - very important game for many reasons.
But IMO one very important reason relates to the fact that the next time the Tiger-Cats face the RedBlacks will be on September 8th in Ottawa. The Tiger-Cats will have 3 days between games after their Labour Day matchup with the Argos. Meanwhile, the RedBlacks will be coming off a Bye week in the schedule.
How is that bit of brilliant scheduling fair to the Tiger-Cats ?? Very "bush league" on the part of the CFL, in my opinion.
I am going to predict their chances of winning that game are "Slim to none . . . and Slim left town on the last Stage Coach last night." So they had better win tonight, otherwise Ottawa will have a large lead in the East Division standings.
PS: btw, the name is "CRUM" - no "b".
For everyone picking Ottawa to blow us out tonight, remember: it's not easy to win 3 straight in this league, and the Ticats have lots of game film on Crum now.
I'm trying to remember the last time I had a good feeling going into a Ticats games.
Way too long ago.
The weather radar is showing a string of thunderstorms potentially coming through Ottawa from about 1900-2200hrs…
tornado warning issued by Environment Canada @5:54 pm
I didnt get that in Barrhaven.
We were about 5 minutes away fom the tornados 3 weeks ago…
Could that be a veiled reference to the imminent running wild of Duke, Tim, Butler and McAllister?
Really feels like a delay is coming. Should I delay the ordering of my pizza?
no!
that would be crazy talk.
But I don't want a pizza to arrive and no football game be on.
oh trust me, pizza still tastes good without the game…
we just finished our Mario's pie.
I suspect we'll see at least a 1 hour delay…by the looks of the weather mapping. I'm pacing myself with the cold brews. I want to be ready for the 4th quarter when the Tiger-Cats are known to come to life (ya, right).

Tornado warning in Barrhavewn at 1900hrs…
Don't order the pizza yet, @Crash
Mr. Grande, I presume?
If we lose this game with BLM at the controls, What excuses will coach O have???
Especially if we get blown out.
4 out of the 7 TD Atlantic games the Blew team has been in them.
You are a dreamer. I would like to have what you are having.
Always Mr Grande on gamedays.
Have a good feeling tonight. About the game and the pizza.