It was better in the '50's & '60's.
This is the exact reason why I continued to point out Masolis shortcomings and the subsequent elite posters who reject any such notions. It's a chat forum for the free exchange of opinions and ideas, not a analysis lab. Garney doesn't make predictions anymore. I'm always wrong!
So I guess that means that we can say that in the prediction department that you would be classified as "below mediocre " then ?
My prediction by the way is for an "Elite" victory by our boys by a 10 pt spread . Dane throws for two. Marshall runs for one and Haj bangs in a couple of 3 pointers for the victory .
Final Score
Cats - 27
Lions - 17
Golly, even when Jeremiah is no longer playing, you manage to get a dig in?
Playing the victim can get a little tiresome. However, I do agree with your last sentence.

Pat Lynch ( the elderly dude with the new eyes)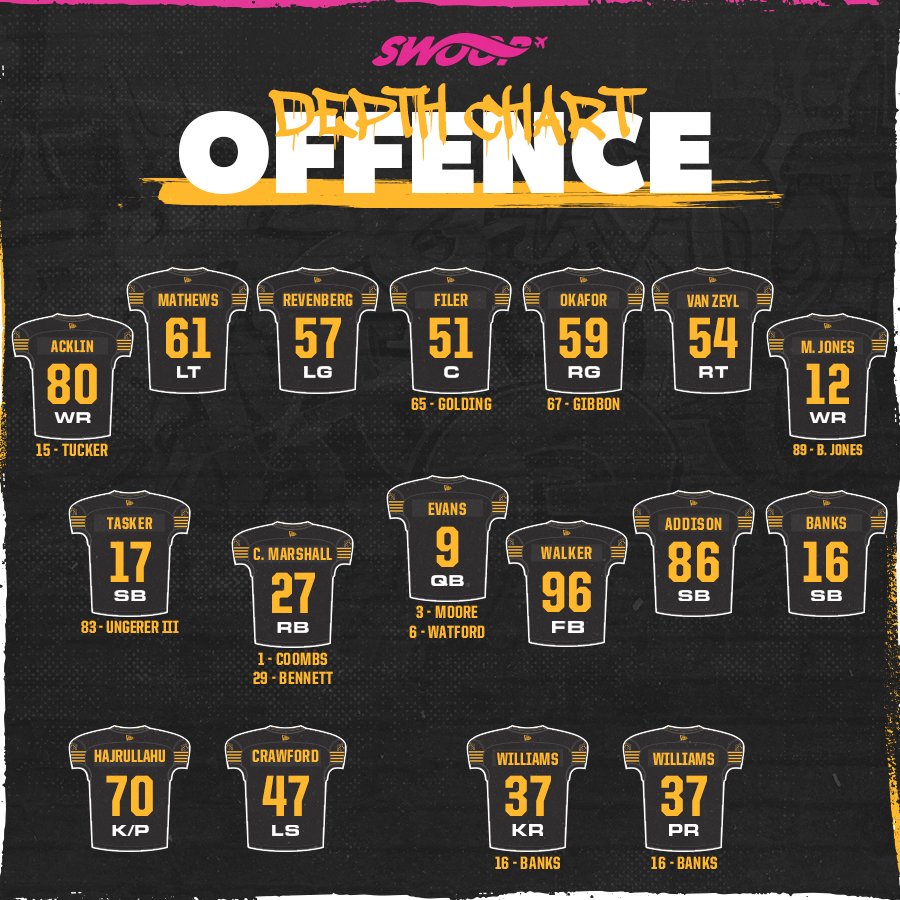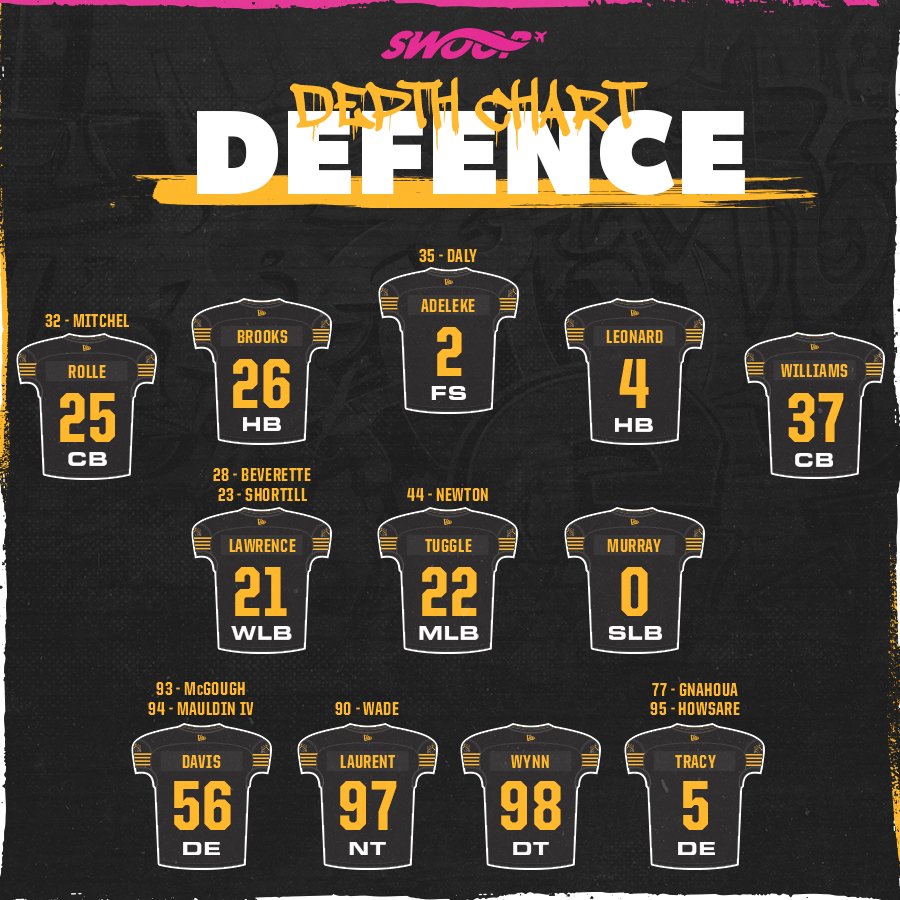 Off from last game's roster: Jalin Marshall, Palmer, Kalinic, Irons, Breaux, Crump. Dean and Amavizca.
On: Banks, Cameron Marshall, B. Jones, Ungerer, Mitchell, Lawrence, Tracy & Gnahoua
Crossing the line, from D-Line back-up to FB: #96 Cameron Walker
Likely III is off the roster, even though we are down DB the DB and F Williams is both a starter on D and the primary KR.
Likely remains on the PR, where he was last game. They're dressing the same number (7) of DBs this week but, yes, Williams is back to starting while also returning.
4 of the guys taken off the roster, from last game, have been moved to PR: Jalin Marshal, Crump, Dean and Amavizca. Kalinic and Irons are both on the 6-Game Injured List while Breaux and Palmer are on the 1-Game list.
Not as many as the Cats are making, but the Lions also have several changes this week:
I like the Defence winning with enough Offence like old time Ti-Cat teams.
Ti-Cats win by 9 …
The way I heard it plugged (although not on a Hamilton radio station since I don't live there) was as the best in the west fighting for first place which is accurate. Anyway with the way that the BBs won that game, I'd say the jury is still out on which team is the best in the west - or the league - regardless of division standings.
Reilly is going to have fresh legs - along with the rest of the the leos but with changes on the OL where players need time to gel with each other, I think protection could still be an issue, especially with our front 7 on defense. They're as good as Edmonton and Sask who have certainly been able to cause trouble for Reilly. West team playing on the road in the east even after a bye is still tough, so I think the Ticats can pull off the W even with Reilly at the helm.
Actually both teams have six changes to their respective rosters. We're losing some starters while getting some back. BC - who knows as they have HAD to tinker with their roster in order to try to get themselves back in the win column. Not this week though.
The biggest change this week, from last, related to predicting the game's outcome has to be Speedy B's return to the line-up. This stat, copied from this week's CFL Game Notes:
 Missing Banks: Hamilton has now lost their last 6 games without Banks in the lineup back to 2016. They lost last week plus all 4 games he did not play in 2018 and a late 2016 game. Here is Hamilton's record since Sep 4/17 when he was made a regular:
The TiCats record since Banks became a regular in the Offence is 19-16.
With Banks in the line-up, it's 19-11.
Without Banks, 0-5.
and you can take that to the bank
The Cats D-Line is licking it's chops. 8)
Golden opportunity to go up 3 games in the East with a win tonight. … We are a huge favourite, go out and get the job done.
Win tonight and bury Ottawa next week.
That's a pretty telling stat. Speedy should print it & use it in contract negotiations.
The Cats have BC, the Ottawas, and BC again in the next 3 games. One home and 2 away games that are winnable .
I'll take the Cats by 10 tonight.

Pat Lynch (the old person with great vision)