Tell a friend.
https://twitter.com/Ticats
Hamilton Tiger-Cats @Ticats ·Speedy, where are you going man? #Ticats
cuz everything seems cold when you're that blazing hot!!! SPEEDY B IS BACK BABY!!!!
3 yr contract
Drew Edwards ?@scratchingpost 21m21 minutes ago
#Ticats signed @speedybanks87 to a three-year extension, which is significant: means he's chosen to make a career of the #CFL.

"Brandon is one of the premiere playmakers in the league with the ability to change the game every time he touches the ball.? said Ticats General Manager and Head Coach Kent Austin. "We are extremely happy that he will be with our team for the next three years.?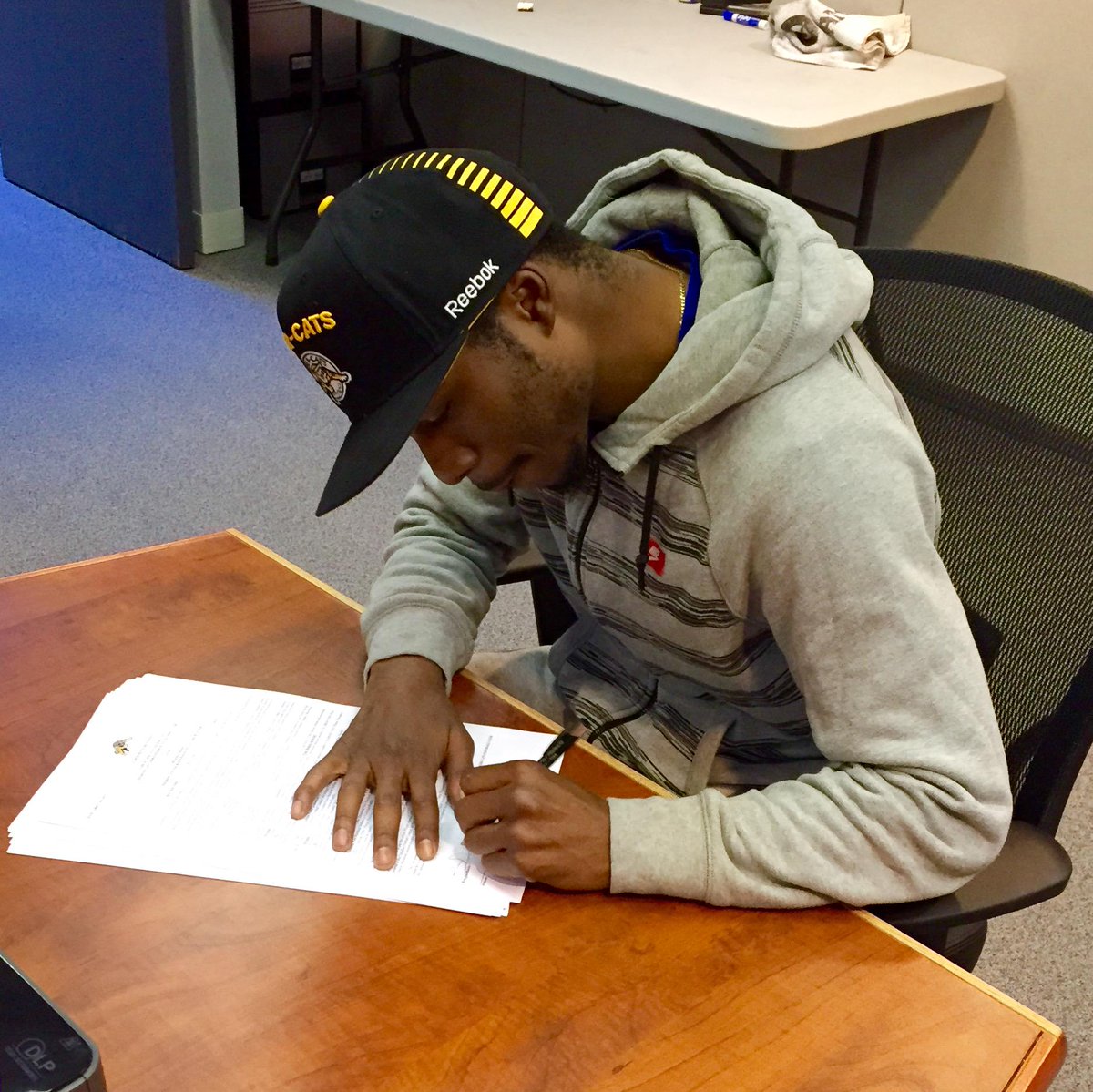 This is literally
HUGE
news.
Speedy B thank you for re-signing with our team. My next jersey will be #16 (please don't change your number on me, okay?).
Yay! This means I'll have to bring my sister to lots of games. She called both of Banks returns during the EDF. lol
Fabulous news!!!! Along with the signing of Takser last week, Reed yesterday and Banks, we are getting some VERY important pieces of the puzzle back in black and gold!!!!

:rockin:
Fantastic news!! :thup:

brandon banks @speedybanks87 · 12m 12 minutes ago
I see why I made the choice now !!! ENDLESS SUPPORT ! You guys I want to go play right now for you all/this town !
brandon banks @speedybanks87 · 15m 15 minutes ago
Wish I could respond to every one but again thanks a lot now let get better and win this cup
brandon banks @speedybanks87 · 15m 15 minutes ago
Wow I can't even text my mom and dad my phone is BOOMMMMING !!!! BUT I LOVE IT CAUSE ITS TIGER TOWN!! Thanks for all the support!
I've been waiting for this news since the Grey Cup. Awesome signing,
Welcome back Speedy!! Going to be a great year. :thup:
"He could go all the way " on every kickoff I like that danger for opposing special teams units , Great news a big play guy with a Big HEART :thup:
Huge.
"Game-changer" is not a sports cliche here. With Banks its true.
Just like Luke's signing, this is also another huge return for you guys.
With AJ Green last week re-upping with the Als for $250k per season, heck if anyone is worth similar money it's Speedy B.
By comparison, it's awful quiet here in the big smoke for my Argos?
Go figure.
Don't worry ArgoT, it's going to get hot there in Argoland once the season starts and the Cats are in town!

I'm looking forward to it Earl.
Heck I would love nothing better then to take in a game at THF, I hear the stadium and atmosphere is fantastic.
This team has really developed character and personality. The team is united and there's high energy support from the community.
This is what makes up not just championship calibre teams, but dynasties.
When there are guys choosing us over the NFL and multiple players signing 3 year contracts, it says volumes about where we're headed.
The team has just added a truck load of excitement to the team ...Welcome back Speedy B. :thup: :thup: :thup:
Awesome news! So great to have you back, Speedy. Looking forward to watching you help win us the Grey Cup, soon and often!