How hard can it be to hold on to a flipping football?!?! :

the East is taking it to the West this week. Gonna change in a few hours.
Two games in a row a one point come from behind win for the Argos. They're certainly taking advantage the home field, if nothing else. MB-T is once again impressive.
That was a good game.
I would love to see the city of Toronto get a bit of a "buzz" about the Argos again.
We all would. And we've all been waiting for that F-O-R-E-V-E-R. Sadly, we have given up.

Great game. Season high crowd. Final interception was wild
They're calling McLeod Bethel-Thompson
MACBETH
As an occasional user of nicknames - I like this one!
For everybody else shabby but for the Argos excellent 18,000 + .
Great to see something positive .
A friend was at the CNE, today. She said the crowd at BMO was LOUD - she did not go to the game but said they could be heard.
Looked like people were having fun and enjoying the game .
Hope they return without the EX entry .
Still would like to see a nice Blue Argo tarp above the deck they don't use facing the camera .
While tarps cover up empty seats - they don't cover up empty tarps!
Just Psychological as some teams like MLS sounders and others found it worked
well when they had more seats than fans .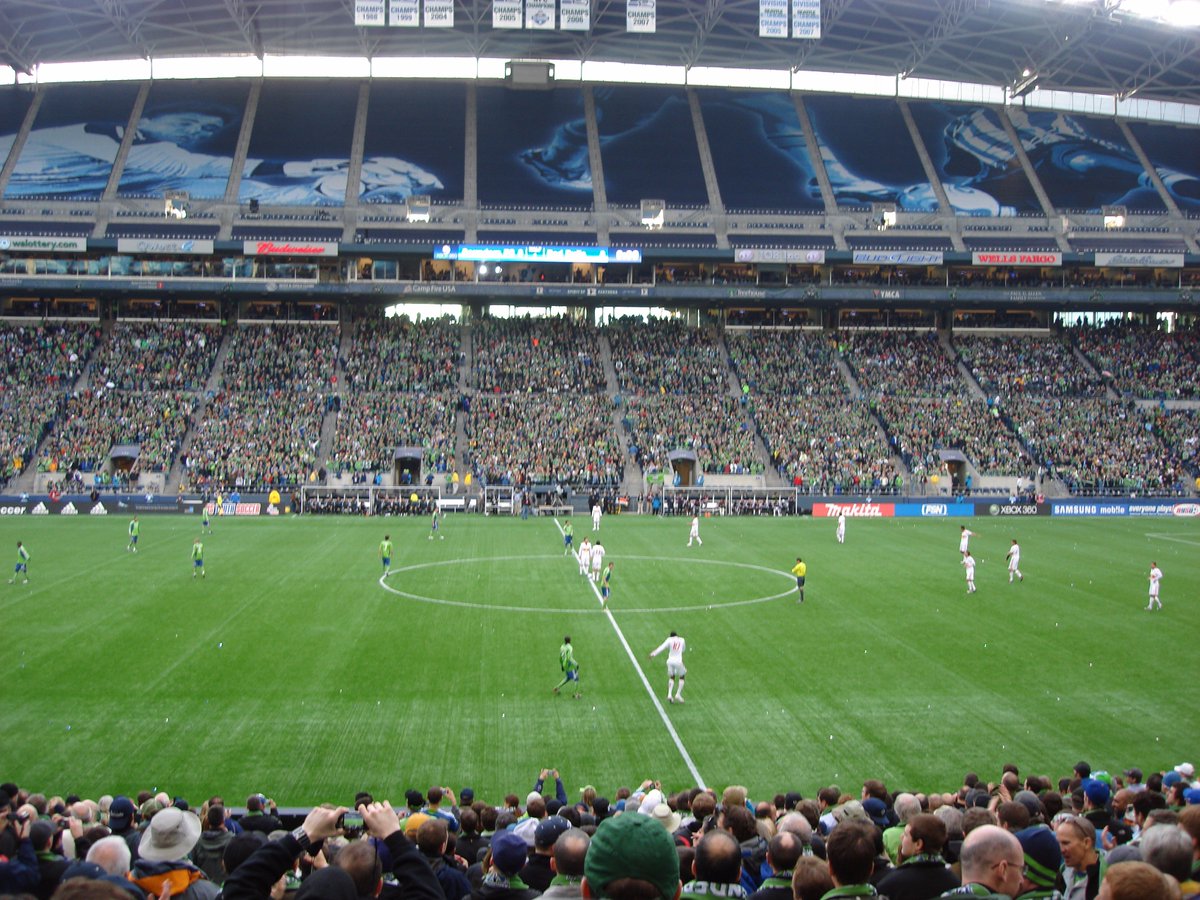 At what point in this game were "the Lions laying a licking on the Boatmen"?
I was at the game and at no time did I get that impression.
BTW, the Argos won the game.
Much better crowd for the Argos - and it was a loud engaged/loud crowd - which is a good sign. Plus their next two home games are Hamilton and Saskatchewan - who always draw better than other teams there.
We're having a bit of a debate on the Ti-Cats board about how unengaged and quiet the crowds have become at Tim Hortons Field. Our last home game against Ottawa - an important game - had a pretty lame crowd. Not only did thousands no-show, thousands others arrived late and a ton left early missing the close finish. And at no time during the game was it loud - even when multiple players on the defence would be waving their arms frantically trying to encourage the crowd to get loud. It really isn't much of a home field advantage these days. Whereas the Argos fans though fewer in numbers seem to be having an impact with the noise they make.
I also agree that having some sort of tarp with Argos branding over the upper east side would look much better. I've noticed that Ti-Cats' owner Bob Young in promoting his new soccer team at THF shows the upper sections tarped and it looks kind of cool in renderings. Certainly better than a wall of empty seats.
Hey Pat, I was at that game. Are you calling me lame ? ;D
I think the tarp looks sharp !
as a proud Hamiltonian, i don't like how the artist changed the landscape around the stadium.
when I sit at the stadium and look south, I love seeing the escarpment. When I look North East I enjoy seeing the factories.
It is what makes our city unique and special.
Don't "write that out" in these renditions.