Drew EdwardsVerified account ?@scratchingpost 6m6 minutes ago
#Ticats special teams coordinator @Jeff_Reinebold has signed a contract extension through 2017
Excellent!!!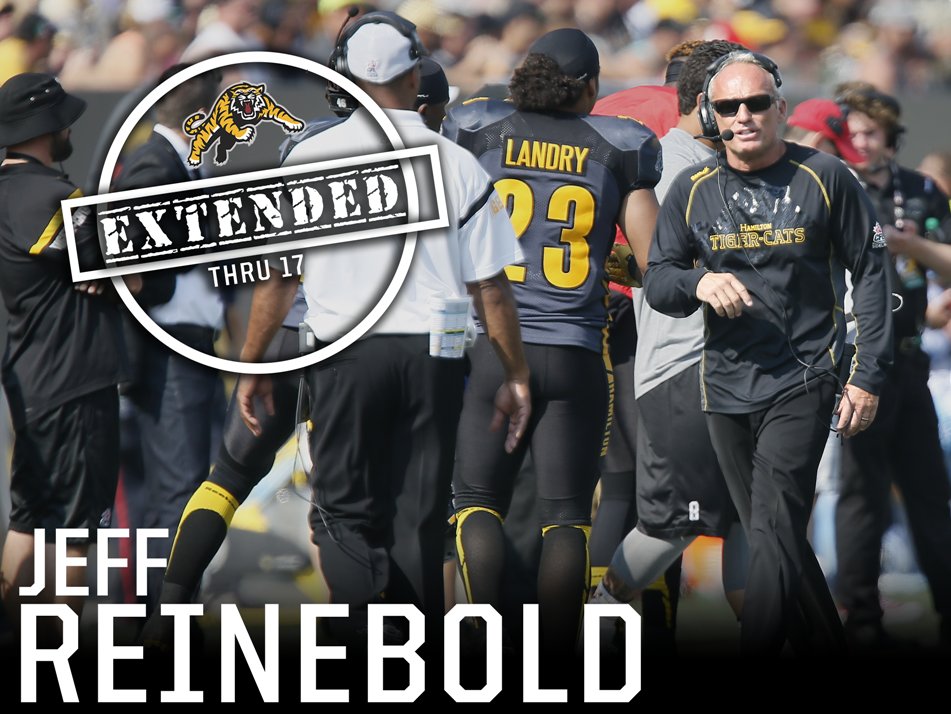 Great news!
Of all the coaching jobs he has had, he seems to be most capable and happy coaching ST and LB.
I'm Very Happy to hear this...a good coach and a great human being. :thup: :thup:
Great news :thup: Absolutely LOVE Coach Reinebold, simply the BEST in the business when it comes to Special Teams. Nobody better not even close.

:rockin: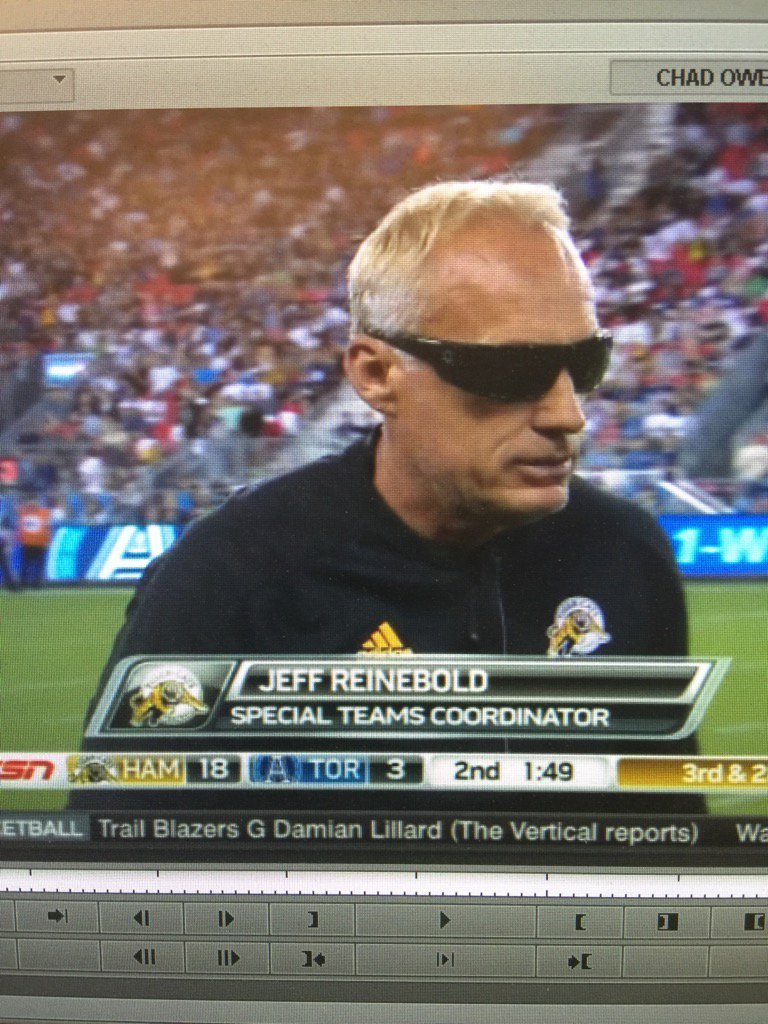 Let me preface this post with "I know it isn't true". The post is strictly in jest and respect for Coach R.
What if this is like his fake punt in the 2nd preseason game. It looks like a contract but is actually a misdirection no - one - saw - coming.
:lol: :lol: :lol:
This is great news as there is no better ST coach than Coach R. :thup: :thup: :thup:
Coach Reinebold what a great coach to have around, so much experience and what a great motivator, we're so lucky to have him . :thup: :cowboy:
I'm glad that Reinebold has found a home in Hamilton. He didn't work out for us as a defensive coordinator, but he always seemed like a really unique and cool guy, somebody who marched to his own beat. :thup: