This one covers a lot of topics…
We go live now to our hidden surveillance of the inner workings of Genius Sports and CFL stats: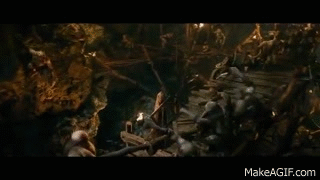 Lol! They should rebrand to Evil Genius Sports. You've already provided their marketing design.
Plenty of items addressed in the article that have been discussed in our forum. It will be good to have a balanced schedule again. I don't mind the move of the playoff games to Saturday. Interesting that a shorter schedule is tied to expansion and an even number of teams, and not starting the season earlier. Lots to digest.
Good to see the balanced schedule returning. Shows the league has turned the corner financially from the pandemic.
I didn't see the full presser. Is there any word on a Touchdown game? Argos will have 9 real home dates next year. Any word from the other teams?
I haven't seen anything. Perhaps they're focusing on expansion for the next couple of months first.
From what I have read an early November Grey Cup is in cards as soon as they can get a tenth franchise.
Back in 2019 he wanted to pair with the Vanier Cup after moving the season up a week.
Is he neglecting U Sports and/or Junior Football by any chance?
Or is he being told to focus on the CFL only.
I can see the scenario in which as an example next year the Grey Cup could be on the 3rd followed by a November 9th Canadian Bowl and the Vanier Cup on the 23rd.
Only in Canada this is possible.
Who's actually pulling strings here.
If that's what he's supposed to be doing them he needs to put more effort in obtaining that elusive 10th franchise.
Absolutely! Expansion would address a lot of issues. You bring up a lot of good points to consider re scheduling. CFL isn't big enough to exist in a vaccuum. Have to collaborate with football partners at all levels as best we can. 10 teams would be ideal and exciting!
But shouldn't the pro championship be after Junior and University finals are contested?
Could be media speculation that the early Grey Cup might happen.
Begs the question of what if the Riders are out of playoff contention halfway through the season what will happen to the Labour Day matchups.
Will that game have any meaning by then.
[quote="mahalcflers, post:7, topic:89495"]
I can see the scenario in which as an example next year the Grey Cup could be on the 3rd followed by a November 9th Canadian Bowl and the Vanier Cup on the 23rd.Only in Canada this is possible.[/quote]
I for one are not Hip or keen with having the Grey Cup played on the first Saturday/Sunday of November. I suppose that I am in support of the Grey Cup being played at the end of November.
Me too. But I am not the fan the CFL is looking for.
My fear is after the Grey Cup interest in Junior and University Football might drop off if not wiped out by then (Fans will tune in to the NFL).
Speaking of which it's raining now in the lower mainland.
Next week it might be sunny out.
Weather eh
I am just used to having/watching the Grey Cup festivities at the end of November. All in all - I am a fan who supports/values the CFL big time. Cheers
Cheers

Montreal in an upset
Agreed! GC should be the pinnacle and finale of the football season in Canada. From this perspective, several dominoes would have to fall after if GC is scheduled earlier. A very tall order indeed.
I personally don't have a problem with the GC where it is now. I've been to the last 3 WFs at IG Field, and the coldest one was December 5 two years ago when the season was shortened and delayed. But you just have to layer up. Similar for the 2015 GC. It hasnt been a hardship in any sense. More like a badge of honour.
And Ambrosie has given the same speech for the past two years, on opening day, the Touddown Atlantic game and now the end year address. He says league was in conversation with a "highly engaged, very qualified potential owner"
I don't what "highly engaged" means but that's Ambrosie talk.
It will be just like the owners from three years ago, "we will operate a team but we need governments to buils a stadium'
It's not happening, Halifax/Nova Scotia is not going to finance a stadium. A tenth franchise is not happening.
Not for years anyway.
There's more of a chance of the NFL setting up shop in Toronto than a 10th franchise in the CFL.
Ouch. That is a depressing thought. I do not think that any of those scenarios will happen in my lifetime. If a 10th team is such a priority for the schedule than the league should pony up and use Moncton for that 10th team and see where it takes them. If it fails, it fails but I am beyond tired of expansion talk.
Let's enjoy the nine teams that we got for now.
If and when the CFL expands is really up to the owners.
Do need to experience a Winnipeg Grey Cup someday.
Short term it would be crazy to start the season early because of the World Cup in 2026. That's why it's tied to expansion now because it's his hope that we get expansion before that time although I don't see it.