[url=http://www.cfl.ca/2016/11/09/shooting-stars-cfl-divisional-all-stars-announced/]http://www.cfl.ca/2016/11/09/shooting-s ... announced/[/url]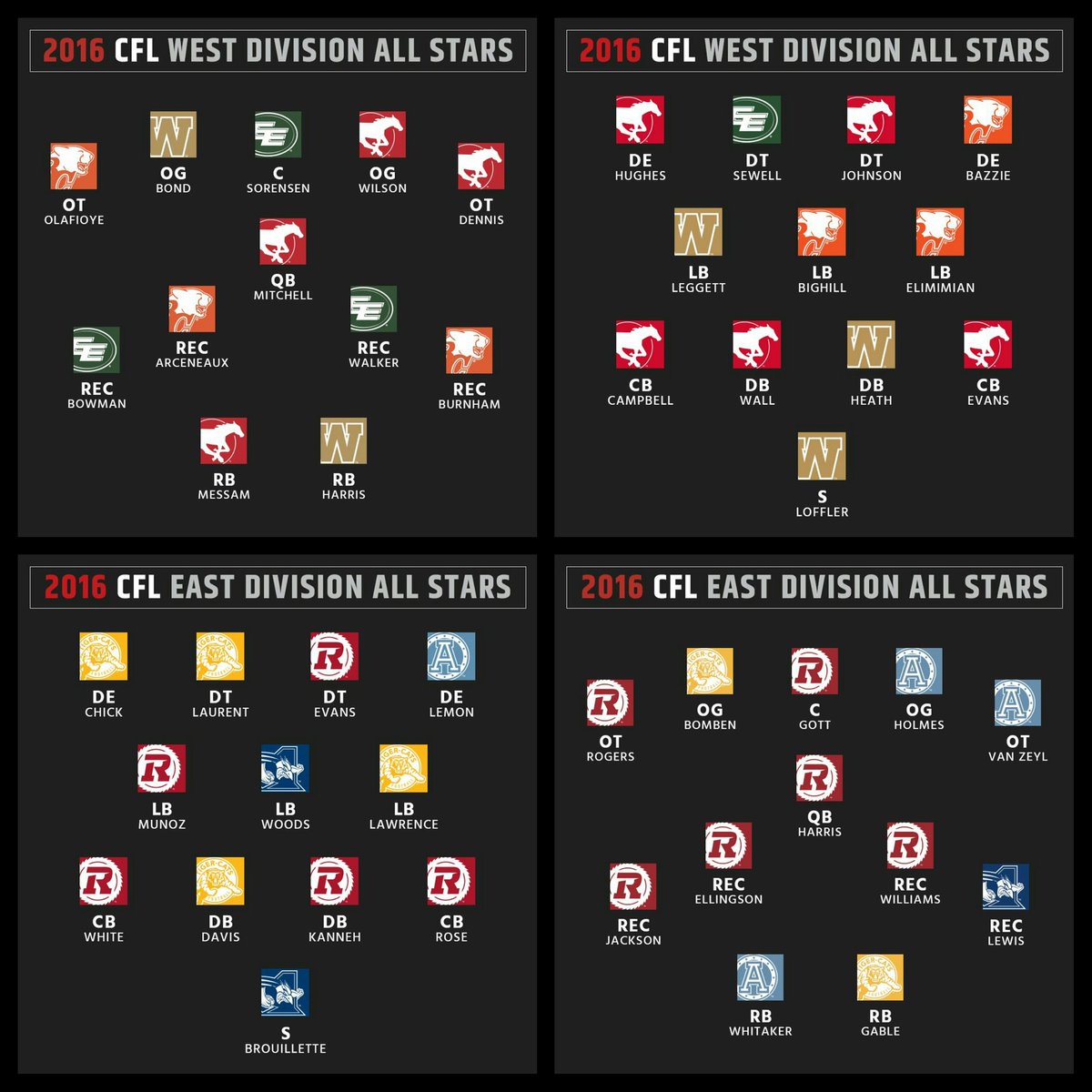 SPECIAL TEAMS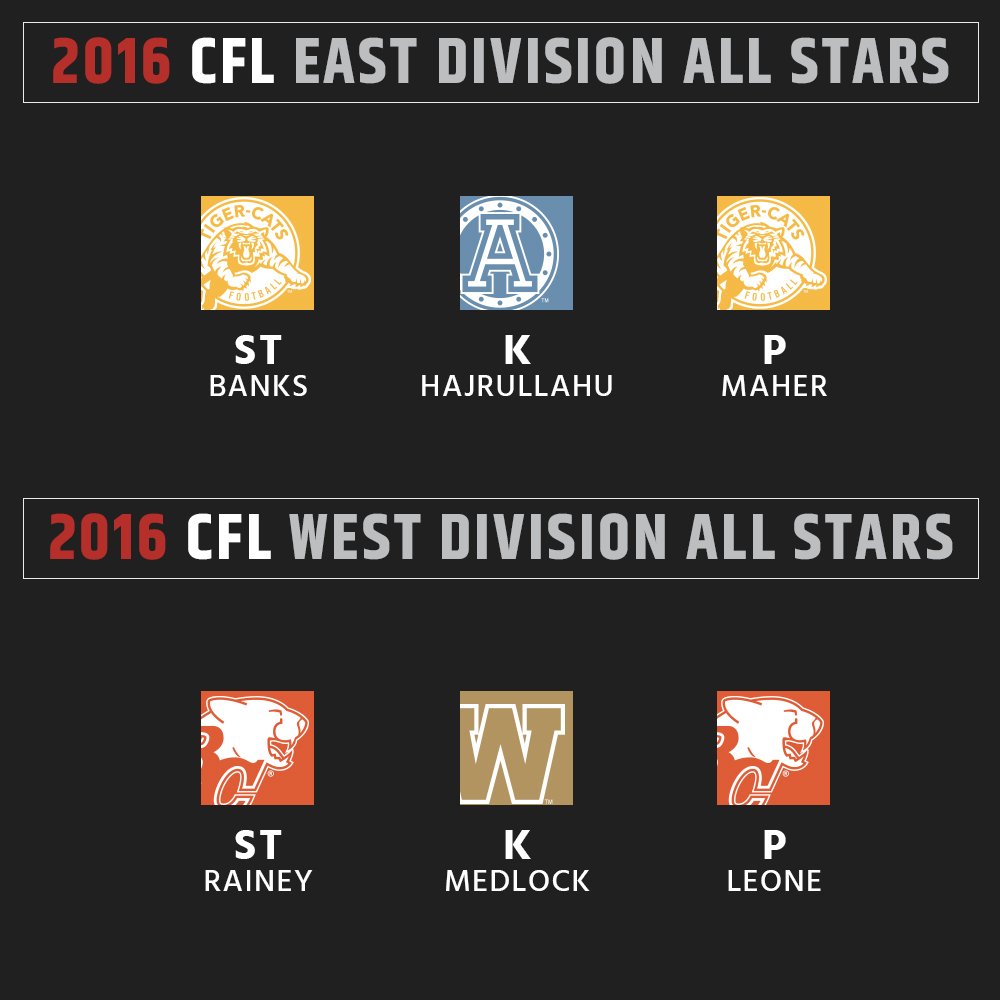 Very few you could argue against . Over all a good selection .
I know an All-Star game would not do it justice, but the West offence with Bowman, Walker, Arceneaux, and Burnham with Harris and Messam in the backfield and Mitchell as QB.
That would be something to watch.
The East Division QB is a Back up, sort of explains why all the East teams finished the season below .500.
Sask had two D linemen stars in Chick and Lemon just playing with different teams this year. hahaha. Jones the TOOL.
Allstars that reminds me where is Swayze Waters has he signed onto another NFL team since Carolina ?