Ten days or so to late for that attempt at a joke.
Does Herb address whether JC will ever be back? :twisted:
Calgary's O-line, with the offseason losses in personnel, would appear to be their weak link. Here's hoping Thorpe adjusts the defensive scheme from that poor showing in Ottawa, and calls some creative blitzes. We should try to get to BLM so he doesn't have time to pick us apart.
A challenge with a blitzing/aggressive D is that an offence that goes 2 and out almost every time gives it no chance to refuel between series.
Als need to score points but just as (almost more?) importantly they need to eat up some time. Winning the field position battle would also give the D more leeway.
Someone needs to explain ball control to the Minions in the basement of the BigO who come up with the game plan.
Watching Blitz right now. The boys are roasting the Als coaching staff for their unwilligness to test Ottawa's run defense.
Interesting tidbit from Higgins. Original plan was to rotate the #3 quarterback each week between Bridge and Cato as there was no clear-cut better performer between the two. Bridge was #3 for game 1 because he has been in camp longer. Sorry conspiracy theorists if you thought it was based on some other reason. Anyway, not sure how that rotation was going to work as Bridge is the holder on field goals.
[url=http://www.tsn.ca/video/alouettes-preparing-to-play-without-crompton-1.321189]http://www.tsn.ca/video/alouettes-prepa ... n-1.321189[/url]
So what he's really telling us is that we have Two , two quarterback system. Crompton was #1 and Marsh was #1A, Then Marsh got injured and Lefevour became #1A, Crompton played poorly and lost his #1 and became 1A, while Lefevour appeared to move to number #1. He's now telling us that Bridge was #3 by default and Cato was #3A. But this week Bridge might be #1A and Cato #1 because its his turn to rotate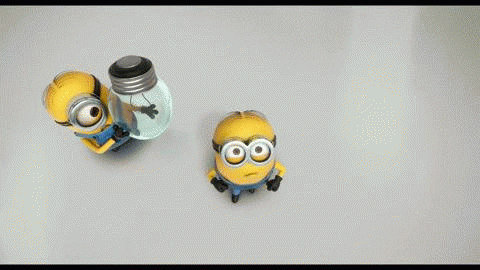 La provocation est l'art des esprits faibles.
En défensive, j'aimerais bien voir Hefney prendre le large et ne plus jamais revenir. C'est un tata égocentrique qui n'a cessé de cumuler les punitions stupides depuis qu'il est entré en scène à Winnipeg. Hefney n'est pas à ce point irremplaçable, mais la connerie qu'il a faite au dernier match (qui a coûté le touché de la victoire) est la première d'une série dont les Alouettes pourraient se passer en mettant sur le terrain un autre que lui. Hefney n'a pas fini de faire mal à son équipe.
Je n'achète pas vraiment cette histoire.
Supposons que, par miracle, Bridge soit meilleur que Crompton ne l'a été et que l'attaque avance sous sa gouverne. Pourquoi alors Higgins devrait-il le rétrograder la semaine suivante? S'agissant de monter un jeune quart, il faut lui donner le ballon à chaque semaine et voir jusqu'où il peut progresser. À mon sens, Cato peut encore prendre quelque temps pour apprendre. Il n'en sera que meilleur s'il est appelé sur le terrain.
But sometimes throwing a guy in a game for a bit has a positive effect. If the rookie thinks he is ready for the big time, he can grow frustrated but if he hits the field and struggles he is more likely to accept that he needs to keep working at his craft.
The problem arises when you put the team on the shoulder of a QB who simply isn't ready. But playing a kid for a quarter sometimes isn't a bad thing

I agree with you. If Higgins gets a "hot hand" he will keep playing it till it goes cold. That's what he should do anyway.
What I have never liked about Higgins is his two-faced BS. His story changes all the time on a given issue and it's clear that he prioritizes CYA over being straight with what's happening. If that was the "original" plan for Cato and Bridge, why wasn't it made clear at the time? What was to be gained by hiding that information? Looks like someone just pulled a rabbit out of his a$$ to cover himself in case one of the two doesn't produce.
This shouldn't be rocket science right now: as Hfx said, ride the hot hand until it goes cold.
The only redeeming quality Higgins has as a Coach. Is a calming effect on a locker room. Leaves us heavily outgunned when playing against guys like Milanovich, Austin, Huf.
At no point during his time in Montreal has Higgins been the positive difference between winning and losing a close game. He's certainly been the reason we lost on a number of occasions, but he's never been a difference-maker in the crunch, on a day when perhaps one or both of the offense and defense are struggling and the HC needs to make lemonade with the lemons he's got. He doesn't put players in a position to succeed; he just relies on exceptional performances from certain players and units (the D) and mouths soothing cliché after the fact. He's just a figurehead. So yeah, we're at a huge disadvantage against teams like Toronto, Hamilton, and Calgary, and pretty much at a disadvantage generally when facing anyone else. I don't trust Higgins to outcoach a single other HC in this league.
As per yesterday's CFL transactions Jonathan Crompton and Dan LeFevour have been transferred to 6 game injured list.
Michael Sam-from suspended- and Brandon Rutley-from practice roster- have been added to active roster.
Andrew Manley has been added to practice roster.
Will be interesting in the next 2 days, once Cato and Manley are added to active roster. Who will come out? Definitely Sam. Could go to practice roster. Will Rutley be added to 1 game injured list? Sean Whyte? Jean-Samuel Blanc? Answers on Thursday.
Richard
If Higgins was that good of a HC, why didn't the RedBlacks hire him when they were searching?
Or any other team for that matter.
Als mentioned from this week's CFL Blitz by Kirk Penton:
-The Montreal Alouettes, meanwhile, lost starter Jonathan Crompton and backup Dan LeFevour in their season opener against the Ottawa RedBlacks, so they are going to have three rookie pivots dressed for their game against Calgary. Against the defending champs, how can the Alouettes expect to hit double digits?
-It's not often a player who gets released on the final cut down day after camp leads the league in combined yardage after Week 1, but that's exactly what running back Brandon Whitaker did after the Alouettes cut him loose on June 20 and the Argonauts picked him up the next morning.
Whitaker produced 117 rushing yards and 57 receiving yards in Toronto's "home" win over Edmonton in Fort McMurray, Alta., on Saturday.
His replacement in Montreal, Tyrell Sutton, managed 70 rushing yards and six receiving yards on opening night against the RedBlacks, who had the CFL's worst defence in 2014.
-It was a good opening weekend for former Bombers defensive backs, as Jonathan Hefney, Jovon Johnson and Johnny Sears, with two, all recorded interceptions for East Division teams.
Hefney has resurfaced in Montreal, Johnson is still with the RedBlacks, and Sears signed as a free agent in Hamilton. All three were key members of Winnipeg's Swaggerville defence that dominated in 2011.
-Despite all the quarterback carnage in Montreal, you have to wonder how the Montreal-Ottawa game would have played out if Hefney doesn't take that objectionable conduct penalty in the fourth quarter that extended the RedBlacks drive and led to their game winning touchdown ...
-Has there ever been a more surefire outcome than Calgary over Montreal this weekend? The Stamps are the defending Grey Cup champs, and the Alouettes will go into the game with three quarterbacks who weren't in the league last year. No wonder this game didn't have a betting line as of Tuesday.
-45.9 - Net punting average for Alouettes rookie Boris Bede in his impressive CFL debut
-The Alouettes are in trouble not only because of their quarterback problems, but because their defence isn't as dominant as it used to be ...
-Our players are saying they're hearing Michael Sam is an American prima donna. Thought he could just show up and dominate our league. Wrong ...
-FRIDAY, 7:30 EDT
Calgary at Montreal (OTB)
The Stamps shouldn't have any trouble. Stampeders by 15.
-Montreal #9 in Power Rankings
Three rookie quarterbacks on the roster? Paging Anthony Calvillo
Pas de grand génie là-dedans. N'importe quelle équipe de cette ligue serait en profonde difficulté si elle perdait ses quarts # 1, 2 et 3.
Penton has zero credibility as an Als reporter. He knows nothing, has no inside connections, and doesn't even get his facts right most of the time. You know what's easier as a running back? When your QB throws for 300 yards and 3 passing touchdowns. It's amazing how much running room is opened up when the other team has to respect your passing game...