The Alouettes really are a complete and utter Gong Show, and it's long past the point of being funny anymore.
The league knocks another 350k from the expense column.
Do you think we will suffer from his departure ?
Depends what you mean by "suffer".
They will suffer at the gate
They will suffer in the media
They will suffer attracting talent from the US
The only ones who win are the ones cutting the cheques.
And why does Kavis still have a job? Didn't he fire Chapdelaine and hire Sherman?
At least they drove Sugar Bear to the Airport…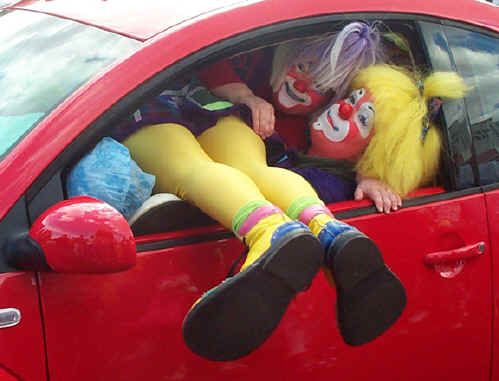 One word for what is going on
They will suffer in the media
...
If this is what they were looking to do, should have done it two weeks ago before TC.
Sherman is probably doing a happy dance back to Boston.
Can he bring his buddy OL coach with him please ?
Have to feel for the people who purchased season tickets.
Coach Slowick : "What do you mean you leaving me here with these people?"
They had to harass him enough for him to quit so they didn't have to pay him.
Will not be surprised if he is gone in the not too distant future.
How is it that Kavis Reed is still in charge?? ??? ??? ???
Kavis Reed failed upward, it's pretty clear why he still has a job, and it ain't his football IQ.
Hint: rhymes with bass kicker.
Its awkward for a league owned team do well.
Kavis Reed prevents that from happening, so will be around until a new owner is found.
Being led to believe is different and actually believing.
Même si Sherman était clairement le pire entraîneur-chef des neuf équipes du circuit en 2018, je ne l'ai jamais blâmé pour les déboires de l'équipe. J'estimais sincère ses propos l'an dernier où il souhaitait poursuivre avec l'équipe, et on ne pouvait pas honnêtement s'attendre à des miracles. Ses principales erreurs ont été d'avoir trop tardé à s'adapter à la beauté de la LCF et de ne pas avoir su utiliser ses contacts pour avoir un coaching staff efficace.
Je croyais au départ que cette décision était en lien avec le changement de propriétaire, mais à la lumière du tweet de Dave Naylor, nous pouvons voir qu'il s'agit d'une décision purement football. Kavis Reed sera clairement limogé à la fin de la saison, et malheureusement, je doute que Khari Jones puisse amener l'équipe plus loin que si elle était resté sous les commandes de Sherman. On peut aussi extrapoler sur l'avenir des coordonnateurs qu'il avait amené dans l'équipe.
Le pire dans tout ça est que Mark Trestman est le dernier entraîneur-chef des Alouettes à avoir été à la barre de l'équipe pendant deux saisons complètes consécutives.
You mean he's a master of the great art of Fellatio.