3 down Nation reporting he is now a REDBLACK :roll: :roll:
Why? they had two pretty good kickers last night battling for the one spot.
Cats will pick up the kicking table scraps cut from other teams. Ottawa must have provided that elusive signing bonus Maher was looking for.
To be fair to management Castillo has really under performed to what the teams expectations were based on his career body of work which has been solid.
[url=http://3downnation.com/2017/06/09/former-ticats-kicker-brett-maher-signs-redblacks-sources/]http://3downnation.com/2017/06/09/forme ... s-sources/[/url]
Isn't that a kick in the gnads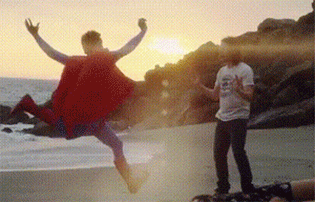 Austin has several distinct coaching flaws. He does not value the run and considers kickers easily replaceable. This could come back to bite him in the butt....or should I say will?
Marcel Desjardins has certainly picked up "his game," comparing the GM he is today to when he was here a decade ago.
Gotta give it to him. That's was big surprise good move for his team in more ways than one.
I think before we go patting Marcel on the back there is a good deal of risk he is taking here. Is Maher the very good FG kicker that was displayed during the 1st 2/3rd s of the season or is he the guy who both limped home during the final 1/3rd of the season and kicked 25-37 (67.6%) in his only other full season of action?
Makes you go HMMMMMM
I agree, Maher is crap. Better kickers will become available
He must think that Maher is better than the two guys they were trying out last night. We don't let go of QBs if their stats fall off in the second half of a season or a receiver if he drops a couple. Kicker is a tough position, if you miss everyone sees it.
The RBs cut loose Pfeffer a couple of days ago, that may be an option too for the Ticats along with the two from last night.
Austin could be thinking that there is no need to kick FGs, every drive should end with a TD or a punt. :?
I have to agree with this. He seems to treat kicking as an afterthought. Whereas much of the teams success during his tenure has been a result of special teams performance. You could attribute that to Speedy B but kicking is such an important part of three down football I don't know how it's a priority.
Remember, blackandgold, there are 3 players who are in contact with ball on field goals and, other than Maher, there was considerable change in the personnel involved through last season. I wonder what percentage of a Medlock salary Maher got, here last year? I doubt it was anywhere near the 93% FG success rate he had compared to Medlock's. Including that 67.6% record, during the final third of the season , Maher still maintained an 82% rate over the full season, matched Medlock's longest FG @ 58 yds. and led the league in successfull FGs over 50 yds., with 7. I'll be very surprised if the club finds a, comparably priced, 3-way kicker for 2017 who outdoes what Maher accomplished here in '16. We don't know that Desjardins has paid Maher anything up front and I expect he hasn't. Maher, I'm sure, feels disrespected by Hamilton and may be p.o.'d to the point that he'd prefer to accept, elsewhere, what he was likely to get, at most, from the Cats. We might expect to see one of the two Ottawa kickers, in last night game, here soon. But, there's very little cost to Ottawa holding on to three of them, now for another week, since the cut-down to 65 has been abandoned this season and there's just the one mandatory cut-down now on June 16th.
My error.
Make that one cut-down date June 17th.
Don't get me wrong. i would take Maher as our kicker but he does come with risk.
You misunderstood my post. He was 66.7% in his full season in Ottawa and run out of town after that performance.
Maybe Marcel is "hoarding" " kickers knowing the TiCats may be desperate and with hopes of lining up a trade. Ottawa had 2 (or was it 3?) Olinemen go down last night. And they also lost many of their starters in their D backfield over the off season.
As mentioned by others, the Ottawa kickers did better than the Hamilton duo so it makes you wonder...
8) how right you are, "longtimetcfan", Marcel obviously signed Maher, knowing that the Cats will need a real kicker, and a trade would make the RB's look good. Obviously Marcel is a step ahead of Austin when it comes to negotiations with
certain players, and we sure don't have a reliable kicker at this stage !!
Austin will certainly look like a fool now if he has to make a trade with Ottawa now to get Maher !!
We could have had Swayze Waters, but obviously BC out bid us for him. Wally is no fool, and he outbid Austin for Waters
leaving us the scrap heap to sift through once again.
When is Austin going to learn his lesson and spend $$$ to get a decent kicker. This will probably come back to bite the Cats in the ass before this season is over, and Austin's tenure in Hamilton is over as a result of it !!
That's not true - he wasn't "run out of town" he was injured in pre-season and missed the entire 2015 season.
He had a torn cartilage in his kicking hip that was discovered just before training camp in 2015, leaving him in need of surgery and six months of rehab.
He became a free agent in 2016 and signed by the Ticats.
[quote="blackandgld"Don't get me wrong. i would take Maher as our kicker but he does come with risk.
You misunderstood my post. He was 66.7% in his full season in Ottawa and run out of town after that performance.
[/quote]
You're right. I did misread your earlier post :oops: and I now think we better understand, and quite likely mostly agree with, eachother's thoughts on Maher.
You really think that Desjardins is going to hang on to THREE kickers when teams have to cut down to 46-man rosters in a week and 2/3 of those kickers are internationals? I doubt Early would be willing to take a PR spot and they sure didn't sign Maher to take a PR spot either. Aside from that , Ticats don't have a wealth of OL players given the unexpected retirements of Girard and Olsen in the past month or so. If Desjardins wants to use any of his kickers as trade bait I doubt that the Ticats will be their trading partners.
Maher was looking for upfront money so I suspect that the chances of him getting a signing bonus from MD are more likely than not. I wondering, if Austin's comment about a deal with Maher not happening (from a couple of days ago), was an indication that he knew through BM's agent that Ottawa had made an offer and Ticats were given a chance to match it. Pure speculation on my part but I think it's more possible that a potential deal elsewhere might have been used as a bargaining chip rather than Mather signing with a division rival out of spite.
No way you trade an OL for a kicker. Just no way. Sooner or later someone will be cutting a surplus kicker and you pick him up, even if it is for the short term until something better comes along.
Only way you trade for a kicker is if he can guarantee 100% on FGs, punts and kick-offs. And no one can.
Just my opinion, obviously.
I think this could be pretty close to what happened, Speculation yes, but, There is some legs to this.
Maher is gone, he was okay, not great, we will have another good kicker coming