Cfl commissioner Orridge was joined by Brian Bulcke of the Argos and the Argos ceerleaders marching in the massively attended Pride Parade in Toronto today.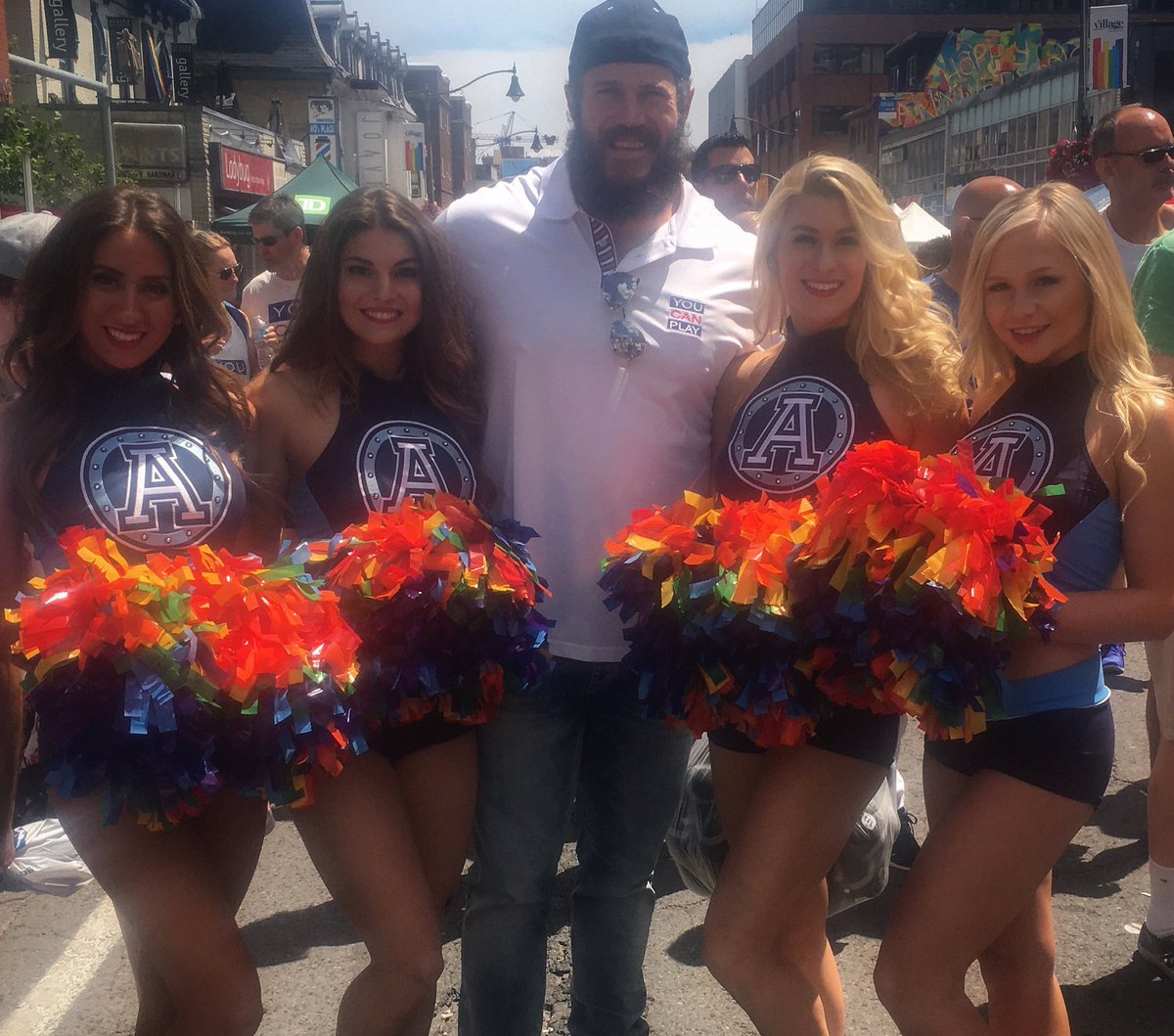 The Argos also made a special marketing announcement related to the You Can Play Project they have joined for their next home game.
The Toronto Argonauts are proud to announce that they have teamed up with the You Can Play Project to host a You Can Play themed game on Wednesday, July 13 against the Ottawa REDBLACKS at BMO Field. The game will promote equality, respect and safety for all athletes and fans, without regard to sexual orientation and/or gender identity.

This will mark the first time a professional sports team in Canada has hosted a You Can Play game.

"We are proud to use one of our games to promote this very important cause,? said Michael Copeland, Argos President & CEO. "The Argos are deeply rooted within the Toronto community, and we welcome everyone to be a part of the Argos family.?

The Argos' You Can Play game will feature the singing of our national anthem by Forte, Toronto's gay men's chorus and a special guest to perform the ceremonial coin toss. The recently launched Argos You Can Play merchandise line will be available for purchase in the stadium with 25% of proceeds being donated to You Can Play's work within Canada.

The Argos are also making a special ticketing offer for this game. For every $30 ticket sold using the code 'YCPARGOS', six dollars will be donated to the You Can Play Project to help fund their initiatives in Canada.
[url=https://ca.sports.yahoo.com/blogs/cfl-55-yard-line/argonauts--you-can-play-game--cfl-presence-in-to-pride-parade-are-big-steps-211454305.html]https://ca.sports.yahoo.com/blogs/cfl-5 ... 54305.html[/url]