http://www.tsn.ca/cfl/story/?id=423343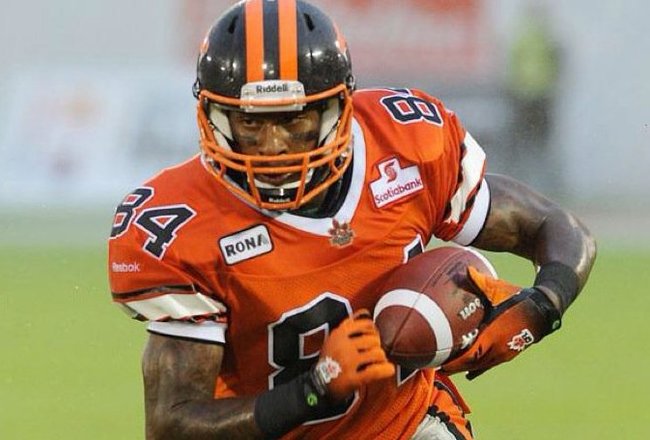 Former B.C. Lions receiver Emmanuel Arceneaux is coming back to the CFL.
Arceneaux's agent hopes to have a deal done with a CFL team this week and there is plenty of interest.
The Lions, Toronto Argonauts and Edmonton Eskimos all appear to be interested with the Lions expected to make an offer on Friday.
Arceneaux, who left the Lions in 2010 to pursue a career in the NFL, is expected to become one of the league's highest paid receivers.