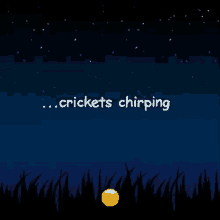 yea this isn't a busy team forum
We got a Marlies ticket offer!
Game 5 of their series against Utica if it happens . Marlies up 2-1 in a best of 5.
If it doesn't happen we get a credit for a future game…not bad for 0.00

I do my best shouting at the clouds.
Assuming Chad Kelly is the starter, why not target some ticket sales in the Buffalo area. The Kelly name still carries a lot of weight, and fans have been following his career. Just a thought.
Looks like it was a good idea to have the Tiger-Cats visit for the home opener:
They had a one day… extended to a day and a half flash sale.
Also applied to the July 3 game (Monday night) and the CNE game.
These are mostly if not all are on the east side
[quote="GridironGirl, post:1, topic:85255"]
crossposting
[/quote] should post this on the Argofans web site. In the double blue room. Way more Argo fans on line there
go ahead. i have nothing to do with their site.
Definitely the majority of online Argos chatter happens there vs. here:
Sounds like there could be 20,000 plus for the Eastern Final. As far as I know the League owns the Playoff games unless the host team wants to buy the game back with a guaranteed price.
This is an exciting team Pinball and all have put together. IMO they could have gone 18 and 0 this year if they wanted to put the medal to the pedal with Kelly at QB. Again IMO since they have clinched 1st place Cory Mace has them kind of playing pre-season type defense. Not showing too much before the playoffs. But again anything can happen in a one game playoff so hopefully every body is healthy and primed to go in two weeks.
I would imagine that they can easily get 20,000 with the Ticats in the East final, it will be like a home game for Ticat fans and could be more than 20k. Of course they would have to open up the upper deck east side.
It won't be a Ti-Cats home game:
Never has been.
This "home game for the Ticats" myth gets trotted out from time to time, despite the fact it does not remotely reflect reality. Recent games at BMO involving the Ticats have had at most a couple thousand Ticats supporters; this year's games it seemed more like a couple hundred. They are mostly clustered in one or two sections, not taking over the entire stadium the way Steelers fans took over the Rams' building last Sunday.
in the last two years, you are correct.
from 2016-2019, a different story.
You believe there were more than a couple thousand Ticats fans at BMO in those earlier seasons, and they were interspersed throughout the building? I have to disagree. Obviously there is no way for either of us to prove we are correct, but having been to almost every game the Argos have played at BMO (and every game they've played there against Hamilton), I feel confident in my position. And I was just at the Rams-Steelers game I mentioned earlier – now that was a stadium taken over by fans of the visiting team.
I feel like there was a greater amount of cats fans in the stadium from 16-19 compared to the last two years.
I think the argos fans have improved in the last two years combined with less of a group of hamilton fans going to the games.
the last four games I went to at BMO (over last two seasons) the number of cats fans was very low. (and number of argos fans much better - which is great!)
I agree with all of this. Ticats fans made up a greater proportion of the (smaller) crowds back then, and for some reason the actual number of Ticats fans has gone down recently. I surmised earlier this year that Cats fans were fed up about their team, and couldn't be bothered travelling with them.
It will be interesting to see what sort of crowd attends the Eastern Final if Ticats make it. Based on suggestions that the three main sections are sold out and all that is left for sale is the eastern upper deck, I guess Hamilton fans might be largely concentrated up there.
for the first time in 20 years in my industry I heard someone in Toronto talk about the Argos. I just overheard it at lunch, but a group of three younger gents were talking about what they were going to do before the ECF game.
It may not be much, but it appears there is some growth in Toronto.