Starts next Monday. Curious if it will be covered by any of the local media.
[url=http://www.tcpalm.com/story/sports/local/2017/04/04/cfls-alouettes-train-again-historic-dodgertown/100043712/]http://www.tcpalm.com/story/sports/loca ... 100043712/[/url]
With the Habs winning their division and heading into the playoffs ?
Not a chance.
[i]And with "I forgot I accepted a 25 000$ chèque, then when reminded by journalists who had proof, reasoned maybe I should have declared the 25 000$ donation, bla bla bla" Denis Coderre;
good ole Denis wanting to invest TAXPAYER money to help a bunch of rich dudes bring back the Expos, will get all the other headlines...
And you don't look fat at all in that jacket Denis...[/i]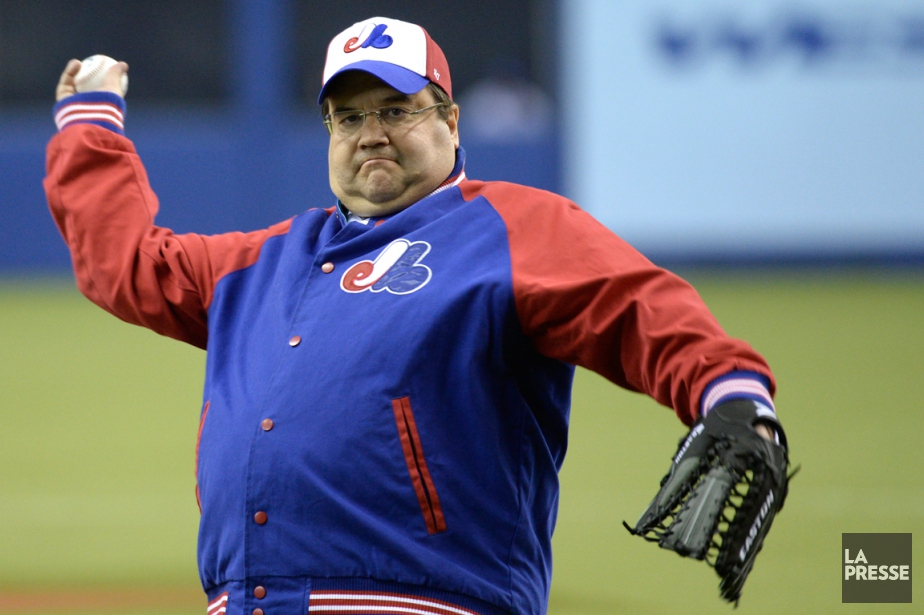 A ball park with a MLB team would be a great thing for the city of Montreal. Your talking 80 to 90 dates. However I remember skipping school to attend early season games as a a kid and sitting with 2000 fans in the Big O with no roof. Making money with a ball team in Montreal is not a given.
They might be better to reconfigure the big O's interior into a proper ball park than a retro open sky ball park. Summer is short in Montreal…
A downtown outdoor stadium is the only way to make this work, and summer isn't much shorter than other MLB markets.
Les mêmes causes produisent les mêmes effets.
Je ne sais pas trop ce que les Expos ont à voir avec le mini-camp des Alouettes, mais pour ceux qui croient qu'une franchise sera viable à Montréal, je pense qu'ils rêvent en trois couleurs. La franchise coûte 1,8 milliards US. Les amateurs d'ici payent en dollars canadiens et les salaires délirants des joueurs sont payés en dollars américains. Les activités de divertissement estivaux à Montréal n'ont jamais été aussi nombreux et diversifiés. Il y a un joueur de plus dans la planète sport de Montréal qui s'appelle l'Impact et la population montréalaise d'aujourd'hui est moins nord-américaine qu'elle ne l'a déjà été. Ajoutez à cela la grande sympathie pour la culture trumpistanaise que son président apporte au-delà des frontières de son empire et le prix des billets, pour une ville comme Montréal dont tant de forces se déploient pour s'assurer qu'elle ne devienne pas prospère, ça sera tôt ou tard une fermeture.
Alors que nos infrastructures sont en ruines, que nos hôpitaux et nos écoles moisissent, qu'on sert des patates en poudre en guise de remerciement à nos aînés pour leur dévouement, il faudrait construire un stade de baseball (inutile pendant ces 5 mois d'hiver) avec des fonds publics?
C'est une nouvelle version de ce fameux livre de Gabriel García Márquez.
Pour revenir au sujet principal, je souhaite que ce mini-camp permettra de bien évaluer les forces en présence. Comme les Alouettes vont (encore) avoir une attaque remaniée et une nouvelle ligne offensive, j'imagine que l'essentiel de cette unité devrait s'y retrouver. Je suppose que Green y sera même s'il ne devrait pas y participer comme tel.
À mon sens, outre ces nobles inconnus qui sont toujours évalués à ces occasions et dont certains finissent par sortir de leur anonymat, il sera intéressant de voir les performances des jeunes quarts-arrières, des receveurs et des demis offensifs. Défensivement, les Alouettes ont des bons éléments. C'est offensivement que les points d'interrogation sont plus nombreux.
Les Alouettes doivent trouver au moins un autre jeune receveur de talent (je sais que Hoffman ne devrait pas revenir) pour compléter la transition au sein de cette unité. Ils doivent également trouver un autre porteur de ballon de premier plan comme substitut adéquat pour Sutton. Ce sera des occasions à saisir pour les jeunes qui y participeront.
Je suivrai donc les rapports de ce journaliste de Winnipeg qui avait fait un assez bon boulot ces dernières années.
Have to disagree. Look I understand public money has been used like crap through the years in Montreal and Quebec and I understand public services are not very good, but government has a potential HUGE return on investment right here. We're talking about a chance to completely revitalize a sector of the city like other markets have done (Washington, SF...), hundreds of new condos and thousands of new residents, jobs... 25 new millionaires to collect money from, would boost tourism, fans coming in big numbers from Toronto, Boston, New York... NHL, MLS and CFL are good but man MLB is something else, we'd be foolish to let that chance pass.
Tired of hearing we don't have the means, the business people HAVE the money and the city and province would be wise to pay its share (less than half) for a stadium.
Can't we stop whining about all the crap we have and finally get on board with a big project for this city and something to be proud of? Why couldn't we have a beautiful stadium like all these cities and why couldn't Bell do here what Rogers did in Toronto?
And sorry I know this isn't an Expos thread but had to get this out.
Unfortunately he is no longer around, another victim of the decline of newspapers.
Kirk Penton
@PentonKirk
Former Postmedia CFL columnist, currently a free agent.
There is one Postmedia CFL reporter still around.............unfortunately.
But didn`t Le Journal cover it last year?
Revenons au football, voulez-vous?
Sure, like I said just had to get this out :lol:
Over 200 schools in Montreal are over 80 years old and most of them are so contaminated and dangerous that if they weren't operated by the government they would be unable to get an occupancy permit ! But the government gives itself every right.
Just the MCSB needs 2 billion dollars to replace these crumbling buildings and yet they are thinking about building another stadium :lol: Only in Kebek.
Coderre is going to grease himself to the eyeballs on this deal.
Agree here. A reconfigured Cement Toilet Bowl would work as a short term solution. Long term, get ready to flush.
Looks like Mathieu Boulay won the JDM office lottery and will be covering it:
[url=http://www.journaldemontreal.com/2017/04/09/une-culture-a-poursuivre]http://www.journaldemontreal.com/2017/0 ... poursuivre[/url]
You mean he drew the short straw ? :lol:
Well after practice he can put the straw in a pina colada by the pool in the Florida sun. There are worse assignments.
Good on the JDM for sending someone during hockey playoff season. Hopefully Boulay will give us details on who looks good ( and maybe even those who suck.

)
Pour l'instant, on ne peut pas dire que ce soit très éloquent...

Thanks for posting LeStaf and good on the Alouettes for being transparent.
They also signed 3 players from the tryout camp:
[b][i]MONTREAL – The Montreal Alouettes announced on Monday that the team added three players to the roster, following Saturday's tryout camp in Vero Beach, FL. Linebacker Keith Pough, defensive end Erik Williams and receiver Marcel Caver will all take part in the team's spring camp, which begins today.
Keith Pough
Pough (6'2?, 236 lbs.) amassed 349 tackles, 83 tackles for losses, 17 sacks and nine knockdowns in 44 games with the Howard University Bison. The 27-year-old earned all-conference honours in 2009 and 2011. His 83 career tackles for losses were the best in FCS history when he completed his collegiate career. The Orangesburg, SC native also went to training camp with the Buffalo Bills and Cleveland Browns.
Erik Williams
Williams (6'3?, 270 lbs.) played 32 games during the four seasons he suited up for the Bethune-Cookman University Wildcats. The 25-year-old from Plantation, FL then went on to sign with the Buffalo Bills.
Marcel Caver
Caver (6'3?, 185 lbs.) played for the Youngstown State University Penguins, prior to transferring to Winston-Salem State University, where the 23-year-old receiver caught 40 passes good for 578 yards and two touchdowns during his senior year with the Rams.
[/i][/b]
I do believe that it is the first time the Alouettes have published the mini-camp roster. Quite appreciated.
Amongst the 3 players signed today, Int. LB Keith Pough has outstanding credentials; 349 tackles, including 83 for loss and 17 sacks in 44 games. Almost 8 tackles per game. He was called the tackling machine.
Richard