I thought!
Wow x and o's I thought this is were you could kissed and hugged. After that marathon slam a thon with Larry I figured this would be the place to feel good and be loved! I am wrong!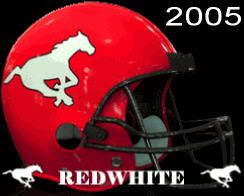 Calgary Stampeders 2008 Grey Cup Champions!
http://www.youtube.com/watch?v=1wtJA0Pv ... re=related
---
We love ya' Red we just think your posts aren't on topic.LOL
Veteran
Posts: 537
Joined: Fri Oct 27, 2006 3:46 pm
---
How about going for the long bomb
the first 2 plays from scrimmage?

Maybe Winnipeg has been reading crap on ticats.ca
about Maas' arm barely dangling from his shoulder

and believe that Jason is incapable of doing that.

That would leave them with their mouths hanging open
if he completed one of those passes for a touchdown.
God grant me the serenity To accept the things I cannot change;
Courage to change the things I can; And wisdom to know the difference. "
---
---
Users browsing this forum: No registered users and 1 guest