For Papazoola, Lyle B. Style, Wolverine et al.
OOHHHHH!

Another Joe Mack sighting. Here is a picture of the Alouettes' war room for the draft. Everyone is hard at work, except sleepy Joe Mack who is taking a nap!


And Mack, white socks with dark pants is a big mistake...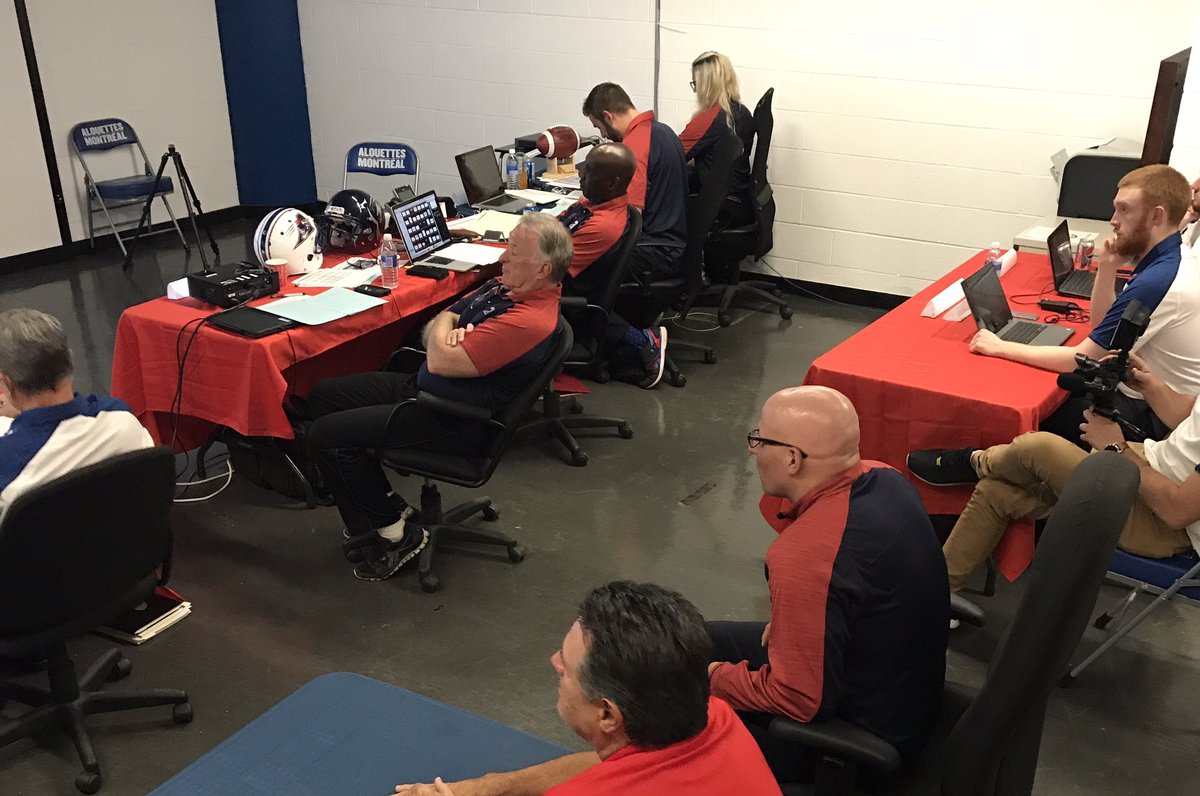 "Shut up Wesley!"
Captain Jean-Luc Picard, Stardate 42354.7
---
Someone should tell Joe to calm down.

No reason to be that rowdy and disruptive at a draft.

What is that in front of him ?

Are the Als switching over to the alternate white helmet for keeps ?

What was wrong with the much nicer silver ?
All-Star
Posts: 2421
Joined: Wed Feb 11, 2015 9:42 pm
---
---
Users browsing this forum: No registered users and 46 guests